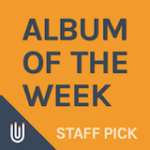 The name of your ensemble 'Houthandel' translates in English to something like 'timber trade'. This is certainly a distinctive identity for woodwind instruments, but your attitude to performing is also a refreshingly modern alternative to the usual concert-hall conventions, including choreographed movement and performances in unusual locations. Perhaps you can tell us more about this, and perhaps also how your energetic concept transfers itself into the recording studio?
Houthandel is an organization that is based on three pillars: music, musicians, and audience. Whatever the program, the ensemble looks for the best possible form and content to create an optimal production. Houthandel uses various forms of expression to play for and with its public, and the result should therefore always be a powerful meeting between music and audience. Scenography, choreography, and costume are an integral part of the performance, and the musicians also frequently play from memory, which brings a great deal of freedom. This provides flexibility for visualizing the music in a space; gaining contact and interaction with audiences unencumbered by the physical and mental barriers which can often be thrown up by sheet music on a stand.
The challenge is indeed to create an intimate atmosphere through a studio recording and to minimize the distance between listeners and musicians. We feel that a varied program supports us in this aim. The repertoire that we chose for Into the Woods will amuse, surprise and fascinate the listener from start to finish.
Tracklist
Please note that the below previews are loaded as 44.1 kHz / 16 bit.

1.

Overture to Candide (arr. Don Stewart)

04:37

2.

Summer Music, Op. 31

12:15

3.

Quintet for Winds, Op. 45- Allegro risoluto

02:38

4.

Quintet for Winds, Op. 45- Andante

03:04

5.

Quintet for Winds, Op. 45- Moderato - Allegro con spirito

06:05

6.

Three Shanties- Allegro con brio

02:29

7.

Three Shanties- Allegretto semplice

01:57

8.

Three Shanties- Allegro vivace

02:54

9.

Selections from Porgy and Bess (arr. Bill Holcombe)

18:15
Total time: 00:54:14
Additional information
| | |
| --- | --- |
| Label | |
| SKU | NC15006 |
| Qualities | DSD 256 fs, DSD 128 fs, DSD 64 fs, FLAC 192 kHz, FLAC 96 kHz |
| Channels | 2ch Stereo, 5ch Surround Multichannel, 2ch Stereo & 5ch Surround |
| Artists | |
| Composers | |
| Genres | |
| Digital Converters | Horus, Merging Technologies |
| Mastering Engineer | Daan van Aalst |
| Awards | |
| Original Recording Format | |
| Producer | Daan van Aalst |
| Recording Engineer | Daan van Aalst |
| Recording location | Jurriaansezaal, de Doelen, Rotterdam The Nederlands |
| Recording Software | Pyramix, Merging Technologies |
| Recording Type & Bit Rate | DSD 256 |
| Release Date | December 5, 2015 |
Press reviews
NativeDSD [Album of the Week]
Very surprising arrangements that really work. It's amazing how much music 5 people can make!
Only logged in customers who have purchased this product may leave a review.