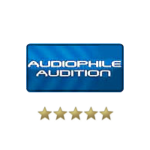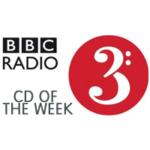 Nielsen was in his mid-twenties when he began work on his First Symphony. His studies at the Copenhagen Conservatory complete, he took up posts in the second violins of, first, the Danish Theatre Orchestra and then, in 1889, the Royal Danish Orchestra. There he learned about symphonic music, and orchestration, 'from the inside'. Not surprisingly one can hear influences of some of the music he played there in his First Symphony: Brahms, Dvorak and the Norwegian Johan Svendsen – who conducted the symphony's premiere in 1894 (Nielsen standing up from his desk in the orchestra to acknowledge the applause at the end). But this is emphatically not an apprentice work. So many of Nielsen's mature characteristics can be heard here: the lilting, sometime folk-inflected, but often delightfully unpredictable melodies, and the quick-witted, concise thinking that seems determined to keep listeners – and performers – on their toes. Such refreshing freedom from any kind of romantic excess is unusual for a composer of the late-Romantic era. One might conclude that this was a composer who had never heard Wagner, still less Mahler or Richard Strauss.
Tracklist
Please note that the below previews are loaded as 44.1 kHz / 16 bit.

1.

Symphony No. 1- i. Andante orgoglioso

09:10

2.

Symphony No. 1- ii. Andante

07:22

3.

Symphony No. 1- iii. Allegro comodo - Andante sostenuto - Tempo I

07:59

4.

Symphony No. 1- iv. Finale. Allegro con fuoco

08:48

5.

Symphony No. 6 - Sinfonia semplice - i. Tempo giusto

12:44

6.

Symphony No. 6- Sinfonia semplice - ii. Humoreske- Allegretto

05:16

7.

Symphony No. 6 - Sinfonia semplice - iii. Proposta seria- Adagio

05:38

8.

Symphony No. 6 - Sinfonia semplice - iv. Tema con variazioni- Allegro

11:11
Total time: 01:08:08
Press reviews
Sunday Times
Davis and the LSO triumph in this recording… In this gripping performance, it [Symphony No 6] emerges as one of the 20th century's most beguilingly original works.
Audiophile Audition
Stunning hi-res surround, this moves to first place.
Financial Times
This second CD lives up to the high standard set by its predecessor.
Time Out
Sir Colin Davis and the LSO do both pieces proud, which has been captured in vivid and tangible sound.
SA-CD.net
Those who enjoyed the first issue in this Nielsen cycle will certainly not be disappointed with this one. One eagerly awaits Davis's accounts of Symphonies 2 and 3 that are due to be issued later this year… Davis brings a prodigious amount of bracing energy both to the symphony's [Symphony No 1] Scherzo and the Finale, whose triumphant C major ending could hardly be delivered with more exhilaration… Colin Davis and the LSO rise to the challenge of this strange and puzzling symphony [Symphony No 6] with a convincingly thoughtful performance.
Only logged in customers who have purchased this product may leave a review.