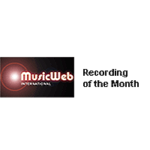 The position occupied by Alexander Scriabin in musical life around the turn of the 20th century can be characterised as entirely unique. On the one hand, a phenomenal piano virtuoso and the composer of attractive piano pieces reminiscent of Chopin, on the other, a trail-blazer for the musical avant-garde in search of new modes of expression and – at the same time – a megalomanic mystic, philosopher and high priest who regarded himself as God, Scriabin's aim was nothing less than to unite humanity through his theosophically inspired music in an eternal realm of love. Scriabin, who, as a result of his synesthetic abilities, saw colours when he heard chordal formations, wanted to make these colours visible to listeners by means of a colour keyboard of his own invention. Not surprisingly, his music is di cult to 'pigeonhole' and continues to elicit divergent reactions.
Tracklist
Please note that the below previews are loaded as 44.1 kHz / 16 bit.

1.

Symphony No. 1 in E Major Lento

07:47

2.

Symphony No. 1 in E Major Allegro drammatico

10:54

3.

Symphony No. 1 in E Major Lento

11:05

4.

Symphony No. 1 in E Major Vivace

04:00

5.

Symphony No. 1 in E Major Allegro

07:56

6.

Symphony No. 1 in E Major Andante

13:36

7.

The Poem of Ecstasy, Op. 54

21:22
Total time: 01:16:40
Additional information
| | |
| --- | --- |
| Label | |
| SKU | PTC5186514 |
| Qualities | |
| Channels | 2ch Stereo, 5ch Surround Multichannel, 2ch Stereo & 5ch Surround |
| Artists | |
| Composers | |
| Genres | |
| Awards | |
| Conductors | |
| Original Recording Format | |
| Producer | Erdo Groot |
| Recording Engineer | Erdo Groot, Roger de Schot |
| Recording location | DZZ studio 5 Moscow |
| Recording Software | Merging |
| Recording Type & Bit Rate | DSD64 |
| Release Date | July 24, 2015 |
Press reviews
MusicWeb International
In Pletnev's hands the opening bars of the first Lento waft into one's consciousness as if borne on a gentle, perfumed zephyr.
…Goodness, what stupendous playing and exemplary sonics.
No one, and I mean no one, delivers the second Lento more beautifully than Pletnev and the RNO. Together they create an air of delicious intoxication that seduced me from the start; indeed, it's as if they've unlatched and unleashed all one's dormant senses. From the music's languid caresses to its precipitous teasings, this is the most erotically charged performance of the piece I can recall.
Heavens, what an experience. In fact I'm certain you won't hear a more powerful or persuasive account of this piece any time soon.
Incandescent Scriabin, superbly recorded…
SA-CD.net
It is very much to be hoped that this superb recording is a fore-runner of a complete SACD cycle of the Scriabin Symphonies for PENTATONE.
The Telegraph
…it is a testament to Pletnev's understanding of and thorough immersion in the manner of Skriabin's musical thinking that this performance is both fluid and taut, the music's colours gleaming and shimmering…an outstanding tribute to Skriabin in his centenary year.
Classical Music Sentinel
I've never heard this movement, or the whole symphony for that matter, done so well and expressed with so much conviction.
…Pletnev's pace and grasp of the sonic landscape are bang on the money, and the members of the orchestra give it all they've got, and project a moment of expressive elation like no other.
If you don't know the music of Alexander Scriabin, this new recording is a great place to take the plunge into his deep harmonic waters.
August, 2015
Gramophone Magazine
[Pletnev] has an innate feel for the symphony's and The Poem of Ecstasy's shape and colour, by no means afraid to let rip when full instrumental forces are in play but also well aware that Scriabin could use his palette of timbres with telling discretion… These are performances in which you sense that the Russian National Orchestra and all the artists involved have this music coursing through their very veins.
Only logged in customers who have purchased this product may leave a review.