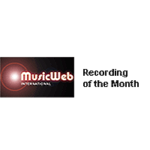 Bruckner – Symphony no. 3 Anton Bruckner meticulously noted it in his calendar: autumn 1872, first rejection of the performance of the Third Symphony in Vienna; autumn 1875, second rejection; September 27, 1877, third rejection. Thanks to the efforts of his good friend Johann (von Ritter) Herbeck (who had conducted the premiere of Schubert's "Unfinished" Symphony), Vienna's Gesellschaft der Musikfreunde decided to programme the work on December 16, 1877, the second concert in the Gesellschaft series. Herbeck was to conduct the Vienna Philharmonic for the occasion in the "Golden Hall" of Vienna's Musikverein. On October 28, however, Herbeck unexpectedly died, putting the premiere in doubt. That same evening, Bruckner sought the support of the influential Reichstag delegate and later Bruckner biographer August Göllerich, a close friend of Nikolaus Dumba, the Gesellschaft's president. His efforts paid off, and the performance of the Third Symphony was saved. Alas, no conductor could be found who wanted to perform the work, so Bruckner, who was not used to leading an orchestra, took on the – to his mind, thankless – task. The results were predictable. Already in the rehearsals, things started going wrong. The orchestra's musicians showed scant respect for the poor composer. They sabotaged the proceedings by intentionally playing out of tune and weaving odd notes and ornaments into the music. They stubbornly refused to repeat certain phrases and repeatedly laughed at Bruckner to his face. The great composer was the helpless conductor who baptized one of the most impressive compositions in music history in an exceedingly unpleasant atmosphere created largely by notorious troublemakers. Aside from the unfortunate rehearsals, other aspects of the concert were unfavourable for Bruckner: before the intermission, Joseph Hellmesberger conducted a programme that, to put it mildly, was excessively long: Beethoven's Egmont Overture and the Violin Concerto in D minor by Louis Spohr followed multiple arias from Mozart's Le nozze di Figaro and Peter von Winter's Das unterbrochene Opernfest (already largely forgotten). Were that not enough, there was Beethoven's Meeresstille und glu?ckliche Fahrt before Bruckner could present the Third Symphony.
Tracklist
Please note that the below previews are loaded as 44.1 kHz / 16 bit.

1.

Symphony no. 3 in D minor - Gemaßigt, mehr bewegt, misterioso

22:06

2.

Symphony no. 3 in D minor - Andante. Bewegt, feierlich

16:00

3.

Symphony no. 3 in D minor - Scherzo. Ziemlich schnell

07:07

4.

Symphony no.3 in D minor

14:19
Total time: 00:59:32
Additional information
| | |
| --- | --- |
| Label | |
| SKU | CC72551 |
| Qualities | |
| Channels | |
| Artists | |
| Composers | |
| Genres | |
| Cables | Siltech Mono Crystal |
| Mastering Engineer | Bert van der Wolf |
| Microphones | Sonodore |
| Monitoring | Avalon Acoustic |
| Awards | |
| Conductors | |
| Instruments | |
| Original Recording Format | |
| Producing | Bert van der Wolf |
| Recording location | MCO5 Hilversum, Holland |
| Sample rate | 64 |
| Release Date | July 8, 2014 |
Press reviews
Positive Feedback
The Bruckner symphonies cycle from Jaap van Zweden and the North Netherlands Radio Philharmonic, as recorded by Bert van der Wolf, is a superb accomplishment. It deserves a home in the music libraries of all music lovers—particularly those of us who value Bruckner…
Kwadratuur
Van Zweden laat zijn orkestleden comfortabel doorspelen en dat hoort men, zeker in de luide passages, waar het Radio Philharmonich Orkest een soepele en warme 'forte' dynamiek produceert.
International Record Review
The orchestra plays with agility and plenty of rhythmic energy
WDR
Satt klingen die Streicher, die Holzbläser atmen auf, und das Blech darf stattlich Farbe bekennen.
BBC Music
Jaap van Zweden is now the leading interpreter of Bruckner's Symphonies, and has trained his orchestra to perform them brilliantly. This is a leading recommendation.
Music Web
Jaap van Zweden is one of the most seasoned Bruckner conductors working today and this new version of Bruckner's Third is undoubtedly a major achievement.
Irish Times
Van Zweden has an enviably straightforward way with Bruckner, favouring well-blended textures at points where other conductors have sought virtuoso blaze, always managing to move with an easy, natural gait, and achieving climactic impact without even resorting to excessive force.
Gramophone
This is a resplendent addition to an important cycle in the making.
Sonograma
ls melòmans que s'estimen bé aquesta obra no se sentiran en absolut decebuts per aquest registre, que afegeix a més a més un to extraordinari de transparència gràcies a una presa de so de primera qualitat.
Platomania
Voor deze opname is gekozen voor de Zweiter Fassung uit 1877, wat leidt tot een indrukwekkend klankbeeld en een magistrale ongecompliceerde uitvoering.
Only logged in customers who have purchased this product may leave a review.