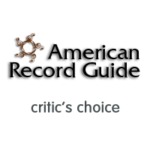 The 'common cryes' like 'straberry rype, and chery in the ryse' crop up in verse as long ago as the fifteenthcentury London Lickpenny (attr. John Lydgate). But words alone bring only half the street to life. Musical settings too clearly existed, though before later Elizabethan and Jacobean times only fragments survive, like an early Tudor parade on Saint Cuthbert's Day through the streets of Durham. And if you wait long enough, three or four City Cries, from London or the regions, come along together. Why that group-survival, and why that period, around 1605-15? The pieces and their sources are diverse enough to show less the luck of the draw than, for a short while, a fresh and widespread responsiveness to programmatic foreign influences. Italianate engraved sheets of street-sellers in parade were newly available, at just a time when copyists were busy preserving a bundle of settings for voices backed by strings, in consort song or verse anthem form.
One abiding pleasure here is the sheer quantity in which authentic cries are captured, unaltered so far as we can tell: a treasure trove for folk-transcription enthusiasts. But weaving their vividness and pathos into 'art' textures for the parlour was not intended simply to mirror, in pure 'slices of life', the labouring or indigent classes, who are portrayed with some condescension. Copies can include extra glints of derisive innuendo. The slow of uptake should catch on when the Town Crier announces a reward for an article lost on 30th February, especially if the missing item is a spavined horse or, in one of the less indecent interpolated textual curlicues, 'a young wench of four and forty years.'
Tracklist
Please note that the below previews are loaded as 44.1 kHz / 16 bit.

1.

The Cries of London - I & II

07:14

3.

Fantasia a 4 for the Great Dooble-Base

05:17

4.

The Cries of London

07:41

5.

Fantasia No. 1 in 6 parts

03:06

8.

Verse Pastorals- In the merry month of May - Corydon would kiss her then

02:41

9.

Verse Pastorals - Sweet Muses - Aye me - My peace and my pleasure

04:41

11.

The Country Cries

05:49
Total time: 01:04:23
Additional information
| | |
| --- | --- |
| Label | |
| SKU | 907214DI |
| Qualities | |
| Channels | 2ch Stereo, 5ch Surround Multichannel, 2ch Stereo & 5ch Surround |
| Artists | |
| Composers | |
| Genres | |
| Mastering Engineer | Brad Michel |
| Awards | |
| Conductors | |
| Instruments | Viola da gamba, Vocal mezzo-soprano, Vocal tenor, Vocal baritone, Vocal soprano |
| Original Recording Format | |
| Producer | Nicholas Parker |
| Recording Engineer | Nicholas Parker, Brad Michel |
| Recording location | Old Recotry, Oxford, England |
| Recording Software | Pyramix |
| Recording Type & Bit Rate | DSD64 |
| Release Date | July 1, 2014 |
Press reviews
THE DAILY TELEGRAPH
"Theatre of Voices enters infectiously into the extrovert spirit of the pieces and Fretwork's elegantly expressive playing of Gibbons and Dering fantasias provides an effectively contrasted touch of sophistication."
Only logged in customers who have purchased this product may leave a review.