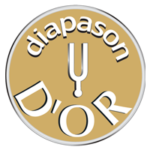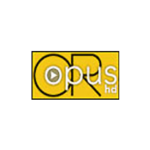 Sven-David Sandström (1942–2019) has acknowledged that it was thanks to Ingmar Månsson he began composing for choir. A member of Månsson's Hägersten Motet Choir outside Stockholm for some twenty years, Sandström was given ample opportunities to have his works performed and was able to study the choral instrument and repertoire from the inside.Starting out in a complex modernist tradition; Sandström's major works from the 1970s were orchestral compositions, including his breakthrough piece, Through and through(1972), which received great acclaim when performed in Amsterdam in 1974. The work that made him the most recognized Swedish composer was Requiem, Mute the Bereaved Memories Speak(1979), a work of almost two hours in length for soloists, two choirs, large orchestra, and tape, setting the poems of Tobias Berggren. The Requiem deals with humankind's ability to forget its crimes, especially the murder of children during the Holocaust. Requiem is multifaceted; it contains black romanticism, violent outbursts, sublime sections, grotesque scenes, and banalities that give the work an enormous expressivity.When composing for choir Sandström does not hold back in terms of expression or technical demands. As choral director James Kallembach put it: "Choral singers will showcase a range of expressions when perusing a typical Sandström score for the first time. From uncomfortable giggling to disbelief to downright indignation, most singers cannot help but react to some of the higher-pitched passages." Indeed, many works are incredibly technically difficult even for professional choirs. But there is more to Sandström's mode of writing for choir. Kallembach identified eight characteristics of Sandström's choral writing that make his musical language highly emblematic:
Tracklist
1.
öm - Lobet den Herrn
07:48
3.
öm - Hear my prayer, O Lord
05:39
5.
öm - A new song of love
04:00
8.
öm - Singet dem Herrn - I
03:53
9.
öm - Singet dem Herrn - II
07:12
10.
öm - Singet dem Herrn - III
02:41
Total time: 01:03:45
Additional information
| | |
| --- | --- |
| Label | |
| SKU | 29910 |
| Qualities | |
| Channels | |
| Artists | |
| Composers | |
| Genres | |
| Cables | van den Hul T3 series |
| Digital Converters | Grimm A/D DSD / Meitner DA |
| Mastering Engineer | Jared Sacks |
| Mastering Equipment | B&W 803 diamond series |
| Microphones | Bruel & Kjaer, Schoeps |
| Mixing Board | Rens Heijnis custom design |
| Awards | |
| Conductors | |
| Instruments | |
| Original Recording Format | |
| Producer | Jared Sacks |
| Recording Engineer | Jared Sacks |
| Recording location | Stockholm Sweden |
| Recording Software | Pyramix bij Merging |
| Recording Type & Bit Rate | DSD64 |
| Speakers | Audiolab, Holland |
| Release Date | April 9, 2014 |
Press reviews
Audiophile Audition
All the pieces are simply wonderful choral writing and the sound of this disc is terrific! (…) Channel Classics is to be commended for carrying music of this quality and for creating a disc that sounds this good.
Luister
Drie moderne ikonen bij elkaar: koorcomponist par excellence Sanström, sterdirigent Dijkstra en het fameuze Zweedse radiokoor (…) Een prachtige staalkaart van het neo-romantische geestelijke a capella werk van Sandström.
Klassieke Zaken
en toen werd het stil…… .maar schaamt u zich vooral niet. Nog nooit had deze koorfreak een noot van deze Zweeds componist gehoord. Voor Sandström staat één ding centraal bij het componeren en dat zijn emoties. "Fenomenaal Zweeds Kamerkoor"
Nieuwsblad vh Noorden
Verrassend van schakeringen en wordt de link tussen Beethoven en de latere romantiek stukken duidelijker.
Reformatorisch Dagblad
Een geslaagde synthese tussen Bach en Sandström: nuchtere barokke taal en hedendaagse spannende expressie. Daarnaast is het de virtuositeit die weet te boeien. (…) De opname is puntgaaf. Dat zijn we gewend van Channel Classics, maar dat heeft deze koormuziek met al haar klankschakeringen ook broodnodig.
Knack
Het koorwerk van Sven-David Sandström persifleert noch citeert Bach (…) Het Zweeds Radiokoor onder zijn chef Peter Dijkstra doet schitterend werk, zelfs in onmogelijke passages. (…)
International Record Review
the music, performances and recording are all phenomally good. (…) The singing of the Swedish Radio Choir will leave you slack-jawed in amazement: control of pitch, dymamic, rhythm, blend, you name it, is perfect, and it's all reproduced with crystalline clarity in the Channel Classics surround-sound recording.(…)
: 'Outstanding'
The Absolute Sound
This is very demanding music and the level of vocal virtuosity that Peter Dijkstra elicits from the singers, collectively, is breathtaking. (…) The recording, engineered by the redoubtable Jared Sacks with producer Hein Dekker, captures all the subtlety and affective power of Sandström's music.
Opus haute définition
It is not all that often that a composer of contemporary music so fascinates us by his works for chorus. Sven-David Sandström, born in 1942, is one who does, and the present recording bears witness to real inspiration that cannot be ignored, despite a writing technique which is virtuoso and complex. On the program of this remarkable recording in pure DSD which fully respects the essential balance between tones and vocal soloists we can hear "Lobet den Herrn," dating from 2003, "Ave Maria" from 1994, "Hear my prayer, O Lord" from 1986, "Is ist genug" also from 1986, "A new song of love" from 2009, "Laudamus T" dating from 1993, Agnus Dei," the oldest piece dating from 1981, and finally "Singet dem Hernn" from 2003. At the head of the Swedish radio, Peter Dijkstra literally transcends these musical flows with an exemplary mastery of inflections and space. Each work performed seems cloaked with a transparent veil that is incontrovertible, and it is with real joy that we partake of these unique spheres. Not to be missed…
Only logged in customers who have purchased this product may leave a review.