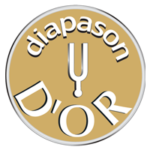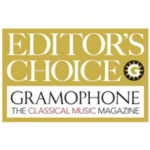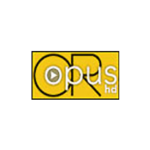 A Producer's Note Before embarking upon these recordings of Mozart's complete duo music for piano and violin, my experience of many of these works was as a typical post-war listener. That is to say, these were sonatas for violin and these should be performed only one at a time, usually as a good way to limber up the bowing arm and lubricate the fingers before the serious recital 'material' began. The journey of a producer in such a project – apart from all the generic responsibilities of supervising the sessions, ensuring all the music is covered and choosing the 'takes' which constitute the final product – involves regularly questioning the underlying motivation for wanting to communicate these pieces in a certain way. Both Gary Cooper and Rachel Podger have discovered a particular essence in this music, which has illuminated our understanding of the genre in Mozart's hands. For this reason, this is a radical series. For some, it may lack a tradition of the kind of structured and cultured elan which Szymon Goldberg and Radu Lupu perpetuated (produced by that wonderful Decca doyen of the dark art, Christopher Raeburn) but for others it will lift the dialogue and characterisation onto new and irradiating levels. Of course, each volume has its own narrative and how brilliantly Gary has managed to programme early (some very early!), middle and late sonatas in ways which allow one to understand Mozart's various ploys and distinctive ambitions in this music. In an ideally balanced oeuvre, one wishes there were another three big mid-to-late works. Yet what this series has done is highlight the care Mozart took in the refinement of sonatas or variations 'to order'- a touching insight into awareness of capability, perhaps individual characters of performers, and that delectable turn of domestic tenderness which these pieces often exhibit. These two players bring these intimacies to bear wonderfully and, as producer, I had great fun working with them to find the shifting moods in music whose unpretentiousness belies the supreme quality of most of these works. Indeed, some of the sonata are far greater than I had imagined. If the piano sonatas (well, say the last ten) draw upon microcosms of allusion and reference to fellow instruments and their idioms (serenades and the like), then these 'high end' piano-violin sonatas take trips which almost exceed their bounds – think of those great long adagios. So, my lasting impression, having dissected every note of the music, is of a cornucopia of hidden gems; hidden because history has under-rated, misunderstood and bowdlerized the collective meaning of these works by assuming that it is an uneven genre – but then so are the symphonies and even the operas! Finally, one asks why there hasn't previously been a complete recording on historical instruments. From my 'privileged' position as listener-in-chief, I can tell you it is because no pair can make such transparent and difficult music sound so effortless, elegant, witty, emotionally persuasive and enjoyable.
Read more
Tracklist
Please note that the below previews are loaded as 44.1 kHz / 16 bit.

1.

Allegro in B flat major, KV 372

08:05

2.

6 Variations in G minor, ?Hélas, j?ai perdu mon amant?, KV 374b

11:12

3.

Sonata in E Flat major, KV 26 - Allegro molto

02:49

4.

Sonata in E Flat major, KV 26 - Adagio poco Andante

02:52

5.

Sonata in E Flat major, KV 26 - Rondeaux

02:44

6.

Fantasia in C minor for Piano, KV 396

10:29

7.

12 Variations in G major,?La Bergère Célimène?, KV 374a

17:03

8.

Sonata in B Flat Major, KV 10 - Allegro

04:55

9.

Sonata in B Flat Major, KV 10 - Andante

05:32

10.

Sonata in B Flat Major, KV 10 - Menuetto I and II

03:30

11.

Sonata in G Major, KV 11 - Andante

03:58

12.

Sonata in G Major, KV 11 - Allegro

02:14

13.

Sonata in G Major, KV 11 - Menuetto - Allegro

03:56

14.

Sonata in A Major, KV 12 - Andante

04:16

15.

Sonata in A Major, KV 12 - Allegro

02:21

16.

Sonata in F Major, KV 13 - Allegro

05:13

17.

Sonata in F Major, KV 13 - Andante

06:05

18.

Sonata in F Major, KV 13 - Menuetto I and II

02:28

19.

Sonata in C Major, KV 14 - Allegro

04:40

20.

Sonata in C Major, KV 14 - Allegro

02:52

21.

Sonata in C Major, KV 14 - Menuetto I and II ?Carillon?

03:05

22.

Sonata in B Flat Major, KV 15 - Andante maestoso

06:59

23.

Sonata in B Flat Major, KV 15 - Allegro grazioso

02:44
Total time: 02:00:02
Additional information
| | |
| --- | --- |
| Label | |
| SKU | 28109 |
| Qualities | |
| Channels | 2ch Stereo, 5 Channel Surround Sound, 2ch Stereo & 5ch Surround |
| Artists | |
| Composers | |
| Genres | |
| Cables | van den Hul |
| Digital Converters | Meitner DSD /AD/DA |
| Mastering Engineer | Jared Sacks |
| Mastering Equipment | B+W 803 diamond series |
| Microphones | Bruel & Kjaer, Schoeps |
| Mixing Board | Rens Heijnis custom made |
| Awards | |
| Instruments | |
| Original Recording Format | |
| Producer | Jonathan Attwood |
| Recording Engineer | Jared Sacks |
| Recording location | Upperwood London, England |
| Recording Software | Pyramix |
| Recording Type & Bit Rate | DSD64 |
| Speakers | Audiolab, Holland |
| Release Date | February 25, 2014 |
Press reviews
Positive Feedback
Forget any reservations you may have about period instruments. No screechy, ill-tempered sounds here. The rich, dark sound of the fortepiano Gary Cooper is playing—a modern copy of an Anton Walter instrument from 1795—is complemented by Podger's sweet violin that sounds both beautiful and, when called for, dramatic. And all of this delightful music making is supported by the excellent recorded sound engineered by Jared Sacks.
Fono Forum
geschickte Programgestaltung, ungmein liebenswürdige Interpretation.
Klassik.com
Das Ergebnis ist ein ungemein intimes und klanglich ausgewogenes Musizieren (…)
Luister
Nooit eerder in de fonografische geschiedenis van Mozarts oeuvre werden deze werken zo voorbeeldig recht gedaan. De 7e cd biedt rijpere Mozart, werken waar een verhaal bij hoort. (…)
(…) Het sprankelende samenspel van Rachel Podger en Gary Cooper, de compleetheid en de klankschoonheid van spel en opname maakt deze serie tot een mijlpaal in de Mozartdiscografie.
Gramophone
Cooper plays a fine sounding Kirckman harpsichord, dating from the exact period of Mozart's English visit. With it he can make the most of the youthful virtuoso's ebullient keyboard invention (…)
Cooper and Podger perform the variations with typical verve, the many repeated sections provide opportunities for ornamentation, especially in KV359, where Mozart obligingly indicates a pause-with the possibility of a mini cadenza-in each variation.
It's impossible to ignore the individuality, vitality and commitment of their performances.
Classical
Throughout their immense survey of Mozart's sonatas for keyboard and violin, the first played on instruments of the period, Gary Cooper and Rachel Podger have been acclaimed for restoring Mozart's little-known works in the genre. That's an understatement. These penetrating players have reinvented the species, long ignored by recitalists or used as warm-up numbers. In the last two volumes of their survey, they continue lifting the veil, especially in the 1764 sonatas by the eight-year-old Mozart, where the duo add a cello (Alison McGillivray) and Cooper switches from fortepiano to harpsichord. Superlative.
Only logged in customers who have purchased this product may leave a review.