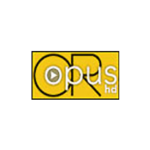 When Arnold Schonberg was a youth, the controversy between the schools of Johannes Brahms and Richard Wagner was still in full swing. Wagner belonged to the so-called New German School, which sought to break with tradition and to experiment with instrumentation, form and harmonic style. Brahms, like Robert Schumann, was a member of the Academic School, whose innovations were organically related to the tradition of Beethoven. And as for Schonberg – he began his musical life as a convinced disciple of Brahms. However, after hearing Wagner's opera Tristan und Isolde, he became equally devoted to Wagner. Indeed, both influences are manifest in Schonberg's Verklarte Nacht. While Wagner has gone down in history as the great innovator, Brahms is widely viewed as a conservative composer.
Tracklist
Please note that the below previews are loaded as 44.1 kHz / 16 bit.

1.

String Quartet opus 51 no. 1 in c minor - Allegro

11:15

2.

String Quartet opus 51 no. 1 in c minor - Romanze. Poco Adagio

07:29

3.

String Quartet opus 51 no. 1 in c minor - Allegretto molto moderato e comodo

08:26

4.

String Quartet opus 51 no. 1 in c minor - Allegro

06:34

5.

Verklärte Nacht Opus 4

29:29
Total time: 01:03:13
Additional information
| | |
| --- | --- |
| Label | |
| SKU | 30411 |
| Qualities | |
| Channels | 2ch Stereo, 5ch Surround Multichannel, 2ch Stereo & 5ch Surround |
| Artists | |
| Composers | |
| Genres | |
| Cables | van den Hul |
| Digital Converters | Grimm A/D DSD / Meitner DA |
| Mastering Engineer | Jared Sacks |
| Mastering Equipment | B&W 803 diamond series |
| Microphones | Bruel & Kjaer, Schoeps |
| Mixing Board | Rens Heijnis custom design |
| Awards | |
| Instruments | |
| Original Recording Format | |
| Producer | Willem Bordes |
| Recording Engineer | Jared Sacks |
| Recording location | Leiden Holland 2011 |
| Recording Software | Pyramix bij Merging |
| Recording Type & Bit Rate | DSD64 |
| Speakers | Audiolab, Holland |
| Release Date | September 26, 2014 |
Press reviews
Musicalifeiten
Candida Thompson en de haren benaderen deze muziek met een soort aangeboren ervaring bij de vertolking van moderne werken zonder in radicalisme te vervallen. (…) Structuur en expressie krijgen een naadloos karakter hier, de stemvoering is mooi te volgen. De lyriek van de muziek komt nergens in de knel, de wisselende stemmingen worden mooi uitgediept en het werk eindigt in een stemming van mild sensuele nostalgie. Lof ook voor de technici die het zo duidelijk vastlegden.
Musicweb
This is the kind of richly expressive performance which has long-term staying power rather than gut-wrenching impact. (…) This is a nicely presented, beautifully produced and easily recommendable recording (…)
Opusklassiek
over het spel van het Amsterdam Sinfonietta niets dan de hoogste lof.(…)
Opus Haute Définition
the Amsterdam Sinfonietta once again subjugates us by its most passionate approach, letting tones ripen with a breadth that is large, powerful and well-dosed. The remarkable equilibrium of the different instrumentalists can never be called heavy-handed, and it is from the ensemble's clarity that poetry is born, never letting go of the listener until the end of this brilliant score. In exemplary sound, here is a major SACD of enduring artistic value.
International Record Review
very pleasant, with relaxed tempos and dynamic contrasts that are unexaggerated (…) This is not a neurotic reading but it is one in which the listener is made very aware of the shivery moonlight (…) The incipient tonal lushness has been toned down and the resulting fragility works well (…) The warm atmospheric engineering gives a good sense of the performance space, and of the ensemble's place within it.
De Volkskrant
Sinfonietta geeft de twee composities allebei een uitvoering waar de vonken vanaf vliegen. (…) glans, coherentie en bovenal intense passie.
The Times
Fascinating to hear the Brahms String Quartet Op 51 No 1 simply transcribed for string orchestra, with a double-bass line added by Sinfonietta player Marijn van Prooijen. The Amsterdam ensemble revels in the first movement's symphonic textures, but later movements prove less convincing (…) But wonders return in the closing pages, managed with exquisite delicacy.
The Guardian***
when one gets used to the scale of the performance and its replacement of muscularity by weight in the texture, the performance works effectively in what is one of Brahms's most racked and intense minor-key works (…) Pairing it with an intensely neurotic account of Schoenberg's much more familiar string-orchestra version of Verklärte Nacht (originally a string sextet) certainly points up the connections between Brahms and the young Schoenberg.
london24.com
In immensely rich and refulgent surround sound, another welcome issue in the Amsterdam Sinfonietta's series of issues documenting sensitive arrangements for fuller orchestra of great chamber music works. (…)
Gramophone
n intense performance (…) phenomenally alert responses on the part of Amsterdam Sinfonietta and a recording of comparable range and depth
American Record Guide
Paring these works makes sense (…) this arrangement by bassist Marijn Prooijen is a treat for the ear and the intellect. Partly it's the playing of the Amsterdam Sinfonietta, but the sheer beauty of sound and wealth of detail it illuminates are a revelation. (…) deeply satisfying, with good pacing and balances.
Klassik.com
ein international hoch angesehenes Streicherensemble (…)Wo vier Einzelstimmen in der Quartettfassung zuweilen hart aneinander knirschen, wird das Klangbild durch die erweiterte Besetzung abgerundet, fülliger. (…)All das gibt dem c-Moll-Quartett eine ganz eigene Note. Aber eine, die zu hören sich lohnt. (…) Vor allem auch, weil die von der Konzertmeisterin Candida Thompson zu warmer Tongebung angeleitete Amsterdam Sinfonietta schlichtweg hervorragend spielt. (…) auch die Darstellung der 'Verklärten Nacht' ist hier ein vollauf gelungen.
Fanfare
the bass line is perfectly audible in the exceptionally fine recorded balance of this beautiful-to-hear SACD…the playing itself is superb. (…)
HIFI+
excellent coupling (…) these performances are admirable and for those unfamiliar with them, this disc would be a good starting place. Top quality sound on both SACD and CD level.
Audophile Audition
The restless harmonies and rhythms, the spiky tremolos, turn soft-edged in the expanded arrangement, and Channel Classics warm bath of a surround-sound recording just emphasizes the effect. It's all very lovely and inviting. (…)
Only logged in customers who have purchased this product may leave a review.