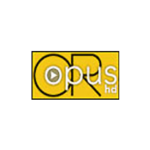 "All the music on this CD is associated with the festival of Christmas. Bach wrote the cantata Unser Mund sei voll Lachens (BWV 110) for morning service on Christmas Day 1725, and the first version of the Magnificat in E flat major (BWV 243a) for Vespers on Christmas Day 1723, seven months after the Leipzig town council appointed him cantor of the Thomaskirche. It would hardly be exaggerating to say that Bach thus presented his visiting card to his new employer. According to the Bach scholar Christoph Wolff, the work is his "first really large-scale and complex piece of church music". Christmas was not the only occasion to sing the Magnificat text, however, for it was also a standard part of the Vespers liturgy. This may explain why Bach made a second version some years later (in D major, BWV 243). For a Christmas CD in the year 2010 it is obviously attractive to add new movements to Bach's Magnificat, entirely in keeping with the tradition of the seventeenth and eighteenth centuries. His own choice, in the E flat major version, remains unsurpassed. By adding extra Christmas music to the second version in D major, however, a new and unexpected form arises which lends the performance a certain topicality. What is more, it gives us the opportunity to present Bach with several Netherlands composers of the seventeenth century." Jos van Veldhoven
Tracklist
Please note that the below previews are loaded as 44.1 kHz / 16 bit.

1.

Unser Mund sei voll Lachens (bwv 110) - Unser Mund sei voll Lachens

06:32

2.

Unser Mund sei voll Lachens (bwv 110) - Ihr Gedanken und ihr Sinnen

04:01

3.

Unser Mund sei voll Lachens (bwv 110) - Dir, Herr, ist niemand gleich

00:32

4.

Unser Mund sei voll Lachens (bwv 110) - Ach Herr, was ist ein Menschenkind

04:59

5.

Unser Mund sei voll Lachens (bwv 110) - Ehre sei Gott in der Höhe

03:23

6.

Unser Mund sei voll Lachens (bwv 110) - Wacht auf, ihr Adern und ihr Glieder

04:00

7.

Unser Mund sei voll Lachens (bwv 110) - Alleluja! Gelobt sei Gott

00:58

8.

Magnificat in D major (bwv 243) - Magnificat anima mea Dominum

02:57

9.

Magnificat in D major (bwv 243) - Et exsultavit spiritus meus

02:15

10.

Magnificat in D major (bwv 243) - Hoe schoon lichtet de morghen ster (1)

01:48

11.

Magnificat in D major (bwv 243) - Quia respexit humilitatem

02:55

12.

Magnificat in D major (bwv 243) - Omnes generationes

01:15

13.

Magnificat in D major (bwv 243) - Quia fecit mihi magna

01:59

14.

Magnificat in D major (bwv 243) - Currite, pastores (2)

04:16

15.

Magnificat in D major (bwv 243) - Et misericordia

03:36

16.

Magnificat in D major (bwv 243) - Fecit potentiam

01:50

17.

Magnificat in D major (bwv 243) - O Jesulein, mein Jesulein (3)

02:36

18.

Magnificat in D major (bwv 243) - Deposuit potentes

02:00

19.

Magnificat in D major (bwv 243) - Esurientes implevit bonis

02:49

20.

Magnificat in D major (bwv 243) - Ehre sei Gott in der Höhe (4)

03:28

21.

Magnificat in D major (bwv 243) - Suscepit Israel

02:12

22.

Magnificat in D major (bwv 243) - Sicut locotus est

01:36

23.

Magnificat in D major (bwv 243) - Gloria Patri

02:16
Total time: 01:04:13
Additional information
| | |
| --- | --- |
| Label | |
| SKU | 32010 |
| Qualities | |
| Channels | 2ch Stereo, 5ch Surround Multichannel, 2ch Stereo & 5ch Surround |
| Artists | |
| Composers | |
| Genres | |
| Cables | van den Hul T3 series |
| Digital Converters | Grimm A/D DSD / Meitner DA |
| Mastering Engineer | Jared Sacks |
| Mastering Equipment | B&W 803 diamond series |
| Microphones | Bruel & Kjaer, Schoeps |
| Mixing Board | Rens Heijnis custom design |
| Awards | |
| Conductors | |
| Instruments | |
| Original Recording Format | |
| Producer | Jos van Veldhoven, Paul Janse |
| Recording Engineer | Jared Sacks |
| Recording location | Tilburg Holland 2010 |
| Recording Software | Pyramix bij Merging |
| Recording Type & Bit Rate | DSD64 |
| Speakers | Audiolab, Holland |
| Release Date | February 24, 2014 |
Press reviews
Opusklassiek
(…) de vocale en instrumentale articulatie is op alle fronten op topniveau en trekt het authentieke ensemble slechts zelden een wissel op de technische afwerking (…)
(…) het bijna etherische 'Esurientes implevit bonus' van de altus William Towes is dan weer ware balsem voor de ziel. De bijdragen van de solisten en het koor in de cantate en het Magnificat zijn verder ronduit exemplair. Men proeve voorts alleen maar de sopraan Dorothee Mields in het 'Quia respexit humilitatem' van het Magnificat en de bas Stephan MacLeod in 'Wachet auf, ihr Adern und ihr Glieder' in de cantate, met de sublieme trompetbegeleiding van Robert Vanryne. De opname (december 2009, concertzaal in Tilburg) is al evenmin gering: brandschoon, transparant maar kernachtig, met een mooie bas als toegift.
Gereformeerd Dagblad
(…) Een en al blijdschap in de stralende opening met het Magnificat anima mea Dominum (…) Een hele bijzondere cd.
Classics Today
(…) This is terrific Bach singing and playing, and even if you already own one or two or three Magnificats, you won't be sorry to add this one–so vibrant and fresh-sounding, and possessed of the hopeful, optimistic spirit of the texts and music. And the sound, well, Channel Classics has a lock on whatever combination of technical know-how and magic is involved in making consistently demonstration-quality recordings. Don't hesitate to include this in your holiday-season acquisitions. Highly recommended.
Luister
(…) het is plezierig om de Bach Vereniging met Bachs cantate-oeuvre bezig te horen (…) Mooie stem van de countertenor Willian Tower.
Opus Haute Définition
(…) The Dutch group that Jos van Veldhoven directs delivers a musical message of pristine beauty. And in the two works the solo parts transport us as fully as does the direction, with Dorothee Mields (soprano), Johannete Zomer (soprano), William towers (alto), Charles Daniels (tenor), Stephan MacLoed (bass). This is a great accomplishment, in an exemplary sound recording that respects tones and acoustics.
Fanfare
(…) The performances are absolutely first-rate…It's all there: the majesty, the mystery, the joy.(…)
Only logged in customers who have purchased this product may leave a review.