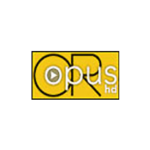 Fernando Sor's guitar sonatas rank among the most important compositions in the guitar repertoire, harmonically exquisite, at times full of melancholy and longing, but also lively and virtuosic.
Ricardo Gallén, one of the most outstanding guitarists of our time, gives an impressive and stylish rendition of these masterpieces, performing on a copy of a 19th-century Fabricatore guitar by Arnoldo García.
Ricardo Gallen – Guitar
Tracklist
1.
Grande Sonate Op.25-Andante Largo
09:03
2.
Grande Sonate Op.25-Allegro non troppo
08:10
3.
Grande Sonate Op.25-Theme and Variations
05:52
4.
Grande Sonate Op.25-Andante Largo
04:07
7.
Grande Sonate Op.22-Allegro
10:10
8.
Grande Sonate Op.22-Adagio
08:50
9.
Grande Sonate Op.22-Menuetto
03:35
10.
Grande Sonate Op.22-Rondo
05:07
Total time: 01:14:54
Additional information
| | |
| --- | --- |
| Label | |
| SKU | EUDDR1401 |
| Qualities | DSD 256 fs, DSD 128 fs, DSD 64 fs, FLAC 192 kHz, FLAC 96 kHz |
| Channels | |
| Artists | |
| Composers | |
| Genres | |
| Digital Converters | Horus, Merging Technologies |
| Mastering Engineer | Gonzalo Noqué |
| Mastering Equipment | Neuman KH120A |
| Microphones | Sonodore, DPA |
| Awards | |
| Instruments | |
| Original Recording Format | |
| Producer | Gonzalo Noqué |
| Recording Engineer | Gonzalo Noqué |
| Recording location | Iglesia de SanMiguel, Cuenca, Spain |
| Recording Software | Pyramix, Merging Technologies |
| Recording Type & Bit Rate | DSD 256 |
| Release Date | June 11, 2014 |
Press reviews
Positive Feedback
Spanish guitarist Ricardo Gallén gives us a master's class in guitar performance featuring four works by Sor in sonata form for solo guitar over an immersive 74:58 minutes of total engagement.
Ricardo Gallén similarly allows the music to simply pour out of him. With grace, flexibility, nuance, and extraordinary sympathy, his performances of these sonatas are a pure delight… This is music-making at its finest, with layers of sensibility.
And all of this is enhanced by the wonderful sound captured by recording engineer Gonzalo Noqué. The recording captures the open natural acoustic of the recording space with nice airiness but without excess reverberation. The sound of Gallén's guitar is captured in delicate, sensitive detail.
SA-CD.net
"Gallén's overall approach to the four sonatas […] is wonderfully idiomatic. He understands the kind of Enlightenment rhetoric which Mozart and Haydn used, and brings superb clarity as well as sympathetic expression to the music's progress.[…] Gallén makes these movements flow so naturally that it seems he has been studying them for a lifetime.[…] Without doubt, this is the finest classical guitar sound I have heard on disc so far.[…] A splendid set of performances which could almost be regarded as authoritative for the Sor sonatas, captured with startling realism in 5.0 high-resolution sound. Highly recommended."
Audiophile Audition
"This is a lovely performance and recording of the guitar music of Fernando Sor. […] The performances on this disc is passionate and well-played. […] Sor's music's always a delight and Gallen is a fine performer who honors the music with this fine high resolution addition to the catalog."
Klassik.com
Ricardo Gallén erweist sich als fabelhafter Deuter der Gitarrensonaten von Fernando Sor. Seine vitale Interpretation erschließt expressive Räume durch zum Teil erstaunlich freie Agogik.
Pizzicato
"Splendid performances of Fernando Sor's four sonatas, recorded in a stunningly natural surround sound. Gallén's playing is rhetoric, elegant and richly nuanced." © 2014 Remy Frank, Pizzicato
MusicWeb International
"Indeed, anyone who is normally averse to the classical guitar will be astonished at the expressive range and buoyancy of these pieces.[…] listening to this little gem [Op.15b] again only deepened my respect and admiration for composer and performer alike. The nimble progress and jewelled flourishes of Op. 14 are also delightful, as is the the sense of genial engagement that pervades the entire collection. This too is a ride, a journey through sun-dappled landscapes, in which Gallén knows all the important sights and landmarks.[…] Sor and Gallén both shine brightly; a treat, and not just for guitar fans either." © 2014 Dan Morgan, MusicWeb International
Ritmo
"This SACD's stunnning sound […] makes it the best recorded one with Fernando Sor's music." — "The performance is so intense, so beautiful […] that places Sor in the forefront of the plucked string repertoire of his time." "One of the best guitar recordings of the last years[…]."
OpusHD.net
"Ricardo Gallén literally embraces these Sonatas in a musical flow of extreme sensibility, offering rare and precious nuances. Few recordings devoted to the guitar can claim to posses such intelligent playing. The emotion is tangible, like a watermark on music that is a revelation. A warm sound recording that perfectly restitutes the medium and bass frequencies of the instrument, this SACD is a small miracle many will hold on to jealously." © 2014 ,
Earlyromanticguitar.com
"While there are many recordings of Fernando Sor available, this one really stands out.[…]Ricardo's playing sounds effortless and graceful, with elegant phrasing, stylistic concern, and in service of the music."
ClassicsToday.com
"[…] this is very good music, and it's extremely well played by Gallén. The Sonata Op. 25, which has four big movements (the first of them slow and brooding), manages to convey a remarkable degree of contrapuntal interest, and Gallén has the admirable ability to differentiate melody, accompaniment, and inner parts in such a way as to create layers of sonority that are consistently captivating. […] the music has substance as well as plenty of virtuoso passage work, and the result is thoroughly enjoyable […]" – © ,
Only logged in customers who have purchased this product may leave a review.