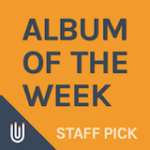 Jacintha picks up the tempo in her first bossa nova session. Featuring a program of some of the most well known classics of the genre including several Jobim favorites like So Nice, Desafinado, Dindi, Corcovado, as well as less familiar tunes like O Ganso and So Danco Samba, The Girl From Bossa Nova is a striking change of pace for Jacintha that will enthrall all of her fans.
With superb solos from tenor sax player Harry Allen and acoustic guitar from John Pisano (former Diana Krall Trio member), the album is given the supreme finishing touch by the magical playing of Brazilian master percussionist Paulinho Da Costa who's recorded and performed with all the legends. His contribution truly gives the entire album it's authentic bossa nova vibe.
And yes, there are a couple of classic Jacintha ballads done bossa style: This Masquerade and Dindi. A must buy for Jacintha fans and all bossa nova lovers.
* NativeDSD makes this recording available for the first time as a DSD Download to a wider audience, outside the US and Canada.
* NativeDSD exclusively offers this recording as DSD 128 and DSD 256 Downloads (see Tech Specs for more info).
Tracklist
Please note that the below previews are loaded as 44.1 kHz / 16 bit.
Total time: 00:44:49
Additional information
Label
SKU

GRV1026

Qualities
Channels

2ch Stereo, 5ch Surround Multichannel, 2ch Stereo & 5ch Surround

Artists
Composers
Genres
Cables

AudioQuest

Digital Converters

EMM Labs ADC-8

Editing Software

Sony Sonoma DSD Workstation

Executive Producers

Sebastian Koh, Ying Tan

Mastering Engineer

Bernie Grundman, Analog to DSD Stereo & DSD Multichannel Transfer, DSD Download Created by Dave Glasser, Airshow Mastering

Mastering Room

DSD 128 and DSD 256 Download Files Created by Tom Caulfield at the NativeDSD Mastering Lab, Marshfield, MA

Microphones

AKG C-12, C-12A and KM-S4, Neumann M-49, M-80 and U-67, Sony C55p, Sennheiser 441, 421

Notes

We are pleased to announce the availability of Groove Note releases in DSD 128 and DSD 256, in addition to the original DSD 64 releases. These higher bit rate DSD 128 and DSD 256 releases are all pure DSD created by NativeDSD Mastering Engineer Tom Caulfield.

They are not up samplings, for there are no PCM or DXD conversions involved in their production. They are re-modulations of the original DSD 64 encoding modulation that produced the DSD 64 releases. The sonic advantage to these new Stereo and Multichannel DSD 128 and DSD 256 releases, as with all higher DSD bit rate releases, is the wider frequency passband prior to the onset of modulation noise.This results in the listener's DAC using gentler and more phase linear filters for playback of the music.

Awards
Original Recording Format
Producer

Joe Harley

Recording Engineer

Michael C. Ross, Recording Engineer, Greg Burns, Assistant Engineer

Recording location

Record One, Sherman Oaks, CA on February 19 and 20, 2004

Recording Type & Bit Rate

Analog

Release Date
March 30, 2018
Press reviews
Soundstage
"Until you've heard this album, you have no idea just how significant a singer Jacintha truly is. Here, she sounds alive — in-the-room real. It's almost spooky. And this allows you to get a feel for how she sets up a line, using subtle inflection and/or minor variation of pitch and tempo to make each syllable come alive.
She never forces her way, always remembering the gentleness of the Bossa Nova. Instead she carefully and confidently navigates her way through with unerring accuracy. She sings these Brazilian songs like a native, a real testament to her talent."
Only logged in customers who have purchased this product may leave a review.