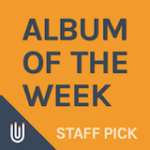 This sequence was devised by Sir Simon Rattle for a concert with the Berlin Philharmonic Orchestra. He describes it as a celebration of Haydn as innovator: 'I thought how wonderful it would be if all the most outlandish and particularly the most forward-looking pieces of his were all put together like a kind of "Greatest Hits".'
Two of the excerpts are from the large-scale oratorios in German with which Haydn crowned his long career during his last years in Vienna. Two more come from a unique sacred orchestral work and an unusual opera. The rest are from symphonies, mostly written for the tiny court orchestra of the Esterhazy family at the family's palace in Eisenstadt and its summer palace of Eszterhaza on the remote Hungarian marshes – where, as Haydn famously said, 'there was no one near to confuse me, so I was forced to become original'.
Tracklist
Please note that the below previews are loaded as 44.1 kHz / 16 bit.

1.

I. Introduction - Representation of Chaos - Largo

05:50

2.

II. The Earthquake - Presto e con tutta la forza

01:35

3.

IIIa. Sinfonia - Largo - Vivace assai

04:00

4.

IIIb. Sinfonia - Allegretto - Vivace

02:22

7.

VI. Finale - Presto

04:10

8.

VII. Finale - Prestissimo

01:29

9.

VIII. Introduction to Winter (Original version)

04:10

10.

IXa. Finale - Presto

02:58

11.

IXb. Finale - Adagio

04:08

12.

X. Music for Musical Clocks

02:24

13.

XI. Finale - Allegro assai

07:54
Total time: 00:51:18
Additional information
| | |
| --- | --- |
| Label | |
| SKU | LSO0808 |
| Qualities | |
| Channels | |
| Artists | |
| Composers | |
| Genres | |
| Mastering Engineer | Jonathan Stokes |
| Awards | |
| Conductors | |
| Original Recording Format | |
| Producer | Andrew Cornall |
| Recording Engineer | Jonathan Stokes, Neil Hutchinson |
| Recording Location | Barbican, London, England |
| Recording Software | Pyramix, Merging Technologies |
| Recording Type & Bit Rate | DSD 128 |
| Release Date | January 26, 2018 |
Press reviews
AllMusic
This collection of Haydn movements from Sir Simon Rattle, recording live with the London Symphony Orchestra, has the aim of revealing Haydn the wild experimentalist, the fearlessly original thinker. It doesn't have any right to succeed as well as it does.
Surely this facet of Haydn's personality has already been demonstrated by complete works that take their appeal specifically from the composer's endlessly inventive ways of working within strict formal constraints. Yet the performance succeeds brilliantly, and one may observe that it's situations like this that show Rattle's greatness as a conductor.
There were theatrical aspects to the performance: the finale of the Symphony No. 45 in F sharp minor, for instance, in which Haydn had pairs of instruments depart from the stage as a suggestion to his employer to declare the season finished, was reenacted on-stage with lamps being turned off. But the mood comes through well enough just by virtue of Rattle's spontaneity. Sample the Allegro assai finale of the Symphony No. 90 in C major, H. 1/90, where he fools an audience primed to expect surprises with the work's double false ending.
There are other delights, such as the interlude in the finale of the Symphony No. 60 in C major, H. 1/60 ("Il Distratto"), where the violins pause to tune, and a wild treatment of some pieces for musical clock, where Rattle's arrangement imagines hearing the clocks providing surprises in the halls at Esterháza.
A brilliantly realized idea, lots of fun, and the LSO's live engineering has reached higher and higher levels as the orchestra's label continues to issue new music.
Only logged in customers who have purchased this product may leave a review.