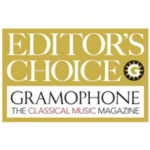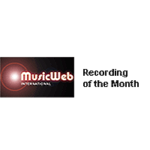 When we were developing our first medieval French motet program, Love's Illusion, from the Montpellier Codex (c. 1300), we decided to use only motets on the topic of fin amours, or "courtly love." But there were two exceptions in the program, one of which was the loveliest of the handful of 4-voice motets in the Codex, Plus bele que flor / Quant revient et fuelle / L'autrier joer / FLOS [FILIUS EIUS] (Mo 21). In this motet, three different fin amours texts are declaimed simultaneously by the upper three voices over a wordless tenor. The highest of these voice parts, the quadruplum, begins like any typical courtly love motet lyric, praising the beauty and goodness of the lady-love. But, while the other two texted voice parts sing of secular love, the quadruplum lyric concludes with a "surprise ending," in which the object of the singer's love and desire is revealed as the Virgin Mary. Inspired by this motet, we have had in mind another Montpellier Codex program that explores the juxtaposition of courtly/pastoral love themes with ardor and praise for Mary, the Lady with no equal.
The trouve?re chanson and the French motet repertories of the 13th- century are closely intertwined, both in terms of their poetry and their melodies. In both are found high-art lyrics of love and longing as well as more playful, sometimes naughty pastourelles which deal with the stock characters of the countryside: shepherds, shepherdesses and other non- noble personages. They go by many names, but the most common are Robin (for the man) and Marion/Marot/Marotele (for the woman). In Marie et Marion we present the common and contrasting themes of love and desire, in motet and song, for the earthly (and earthy) Marion, and the heavenly Marie, both of whom inhabit, comfortably side by side, the music and poetry of this age.
The Montpellier Codex, from which we draw all the motets in this program, was collected in Paris around the year 1300, and is the richest single source of 13th-century French polyphony. With a repertory spanning the entire 13th century, it contains polyphonic works in all
the major forms of its era – organum, conductus, hocket and, primarily, motet (315 motets in all). In the tracklist we have included the Mo numbers by which scholars normally refer to these motets.
The French double motet, by far the most popular type of motet in the 13th century, dominates the Montpellier Codex. Its tenor is usually based on a plainchant fragment, but sometimes on a dance or popular tune as in En mai quant rosier / L'autre jour par un matin / HE RESVELLE TOI ROBIN (Mo 269).
Tracklist
1.
Marie - Mater dei plena - Mater virgo pia - EIUS
02:19
2.
Marie - He mere diu - La virge marie - APTATUR
01:30
3.
Marie - A la clarte qui tout - ET ILLUMINARE
02:20
4.
Marie - Marie assumptio afficiat - Hujus chori suscipe - TENOR
02:34
5.
Marie - Chanson: De la gloriouse fenix - Ruth Cunningham
05:38
6.
Marie - Ave lux luminum - Salve virgo rubens - NEUMA
01:59
7.
The Song - Plus joliement c'onques - Quant li douz tans - PORTARE
01:30
8.
The Song - Reverdie - Volez vous que ve vous chant - Susan Hellauer
03:51
9.
The Song - J'ai les biens - Que ferai biau sire - IN SECULUM
01:06
10.
The Song - Que ferai biaus sire Ne puet faillir - DESCENDENTIBUS
01:23
11.
Marion - Pensis chief enclin - FLOS FILIUS EIUS
02:13
12.
Marion - L'autre jour par un matinet - Hier matinet trouvai - ITE MISSA EST
01:33
13.
Marion - Quant florist la violete - El mois de mai - ET GAUDEBIT
01:45
14.
Marion - Sans orgueil et sans envie - MAIOR IOHAN
01:56
15.
Marion - Trois serors - Trois serors - Trois serors - PERLUSTRAVIT
01:24
16.
Marion - Chanson - Amors me fait commencier - Marsha Genensky
04:18
17.
Marion - En mai quant rosier - L'autre jour par un matin - HE RESVELLE TOI ROBIN
01:21
18.
The Sorrow - Pucelete bele et avenant - Je languis des maus - DOMINO
00:58
19.
The Sorrow - Diex qui porroit - En grant dolour - APTATUR
02:02
20.
The Sorrow - Pour chou que j'aim Li joli tans - KYRIELEISON
02:20
21.
Marie-Marion - Chanson - J'ai un cuer trop lait - Jacqueline Horner-Kwiatek
04:39
22.
Marie-Marion - Par une matinee - Mellis stilla - DOMINO
01:39
23.
Marie-Marion - Or voi je bien - Eximium decus - VIRGO
02:50
24.
Marie-Marion - Plus bele que flor Quant revient et fuelle - L'autrier joer - FLOS FILIUS EIUS
02:40
Total time: 00:55:48
Additional information
| | |
| --- | --- |
| Label | |
| SKU | HMU907524 |
| Qualities | |
| Channels | |
| Artists | |
| Composers | |
| Genres | |
| Digital Converters | Meitner DSD AD/DA |
| Mastering Engineer | Brad Michel |
| Awards | |
| Instruments | |
| Original Recording Format | |
| Producer | Robina G. Young |
| Recording Engineer | Brad Michel |
| Recording location | Skywalker Sound – California, Rogers Center for the Arts, Merrimack, Mass. USA |
| Recording Software | Pyramix |
| Recording Type & Bit Rate | DSD64 |
| Release Date | July 3, 2014 |
Press reviews
The Examiner
A novel experience, even for many listeners who follow the work of Anonymous 4 faithfully… this is a stimulating offering of music that is radically (and refreshingly) different from contemporary practices.
Ion Arts
When the group focuses on the medieval polyphony that made their name, they can still hit it out of the park… . The scholarship is impeccable…
Gramophone
"The delicacy and details of these songs from 13th-century France are beautifully and captivatingly caught by Anonymous 4 in their return to the Montpellier Codex."
May 2014
Audiophile Audition
This is the second album where Anonymous 4 uses the famed Montpellier Codex, the vastest collection of French polyphony in existence, for their source material, the first outing being Love's Illusion, a collection of medieval motets. For this assemblage they have decided to dwell on the twin themes of love and desire in motets and songs, as contrasted by the devotion to the Virgin Mary alongside the more earthy gratifications to be found in the love of the more common name of "Marion", as in "Robin and Marion"—we all know who that refers to.
Aside from programmatically dividing the topics up, "Marie", "The Song", "Marion", "The Sorrow", they finally contrast the two in "Marie-Marion" where we are sometimes deceived into thinking that the passionate and even overly-affective words are directed to a lover, when in fact the lover turns out to be the Virgin herself. Often, when simply listening to this music sans text in hand, one is surprised to find that what was originally thought to be of one type turns out to be the other, which is common to this thirteenth-century period, and show how in the popular mind the love and affection offered by any human being rarely considers qualities of emotion as fitting into "sacred" and "secular" categories—the same type of melodic expression is used for both "realms" in this wonderfully intimate music.
Only logged in customers who have purchased this product may leave a review.