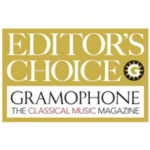 This album features the London Symphony Orchestra performance of Mendelssohn: Symphony No 3 'Scottish'; Overture – The Hebrides and Schumann: Piano Concerto. The Stereo and 5 Channel DSD release from LSO Live is conducted by Sir John Eliot Gardiner and features pianist Maria Joao Pires on the Schumann Piano Concerto.
From grappling with his two most popular symphonies, the 'Scottish' and 'Italian', one soon realizes how Mendelssohn absorbed foreign landscapes like a sponge, an impression reinforced by the exquisite water colors he found time to paint on his frequent travels.
His vivid impressions of Scotland first surfaced in his Fingal's Cave overture (sketched in 1829 but not published until 1834), in which the polishing process entailed eradicating traces of learned counterpoint in favor of 'the taste of seagulls and train oil' (as he himself put it). Indeed, his approach to instrumentation was close to that of an artist selecting individual shades and mixtures of colors.
When once a fellow composer suggested to him, "Here pure purple is needed – the horns are dampening the splendor of the trumpets", Mendelssohn replied, "No! No! That shouts too loudly. I want violet".
London Symphony Orchestra
Maria João Pires, Piano (Schumann Piano Concerto)
Sir John Eliot Gardiner, Conductor
Tracklist
Please note that the below previews are loaded as 44.1 kHz / 16 bit.

1.

Overture- The Hebrides

10:01

2.

Piano Concerto- i. Allegro affettuoso

15:19

3.

Piano Concerto- ii. Intermezzo- Andantino grazioso

05:04

4.

Piano Concerto- iii. Allegro vivace

11:04

5.

Symphony No 3- i. Andante con moto - Allegro un poco agitato

15:01

6.

Symphony No 3- ii. Vivace non troppo

04:11

7.

Symphony No 3- iii. Adagio

08:55

8.

Symphony No 3- iv. Allegro vivacissimo - Allegro maestoso assai

09:38
Total time: 01:19:13
Press reviews
Crescendo
The Scottish Symphony revives the austere beauty of the Scottish countryside.
Cutting Edge
This album is, in short, perfection in a nutshell.
Fono Forum
Music ***** Sound *****
There's absolutely nothing at all 'routine' about the performances… Seldom does one hear Mendelssohn's orchestral music that intense and at the same time with such beautiful sound and illuminated in even the tiniest detail of the score… He [John Eliot Gardiner] meets Maria João Pires in an intimate 'speaking' expression of the themes and acknowledges the fantasticness of this music at every moment… A dense, eventful performance, as one wishes Schumann performances to be more often.
MDR
In Mendelssohn's 'Scottish' Symphony, John Eliot Gardiner proves himself a sensitive conductor and the musicians of London Symphony Orchestra prove their instrumental superior ease, especially in the tricky passages. Energy also dominates their interpretation of the 'Hebrides Overture' – the contrasts of this work makes the listener sense the dynamics of the churning sea.
Pizzicato
Pires plays the Schumann concerto captivatingly beautifully and with a strong sense for dynamism and virtuosity. Gardiner and the London Symphony Orchestra accompany committedly and listen carefully.
BBC Music Magazine
Playing and balance throughout are exemplary… A special laurel wreath should be placed on the brow of guest principal oboist Celine Moinet, whose phrasing of the tune at the start of the concerto is magical… She [Pires] has the enviable ability to make everything sound fresh but natural, and her tone is enchanting.
Gramophone
In terms of sound, the balance is realistic on both, with much clarity and a battling edge to Mendelssohn's dramatic tutti. Sir John Eliot Gardiner's Hebrides Overture must be one of the most thrilling ever recorded, adding volleys of sea-spray to well-navigated execution… The [Schumann Piano Concerto] performance's highlight comes towards the close of the sprightly finale…That passage alone marks this out as a truly memorable performance.
Evolver
Together, Gardiner and the orchestra give a sensitive and tingly performance of the Mendelssohn. Just a dream recording.
International Record Review
As a performance, this 'Scottish' Symphony is as fresh, vital and even thrilling as any I've ever heard – and given the exceptional quality of the sound it easily goes to the top of my list … it is so good that it can be recommended without hesitation.
SA-CD.net
The sound quality on these discs is amongst the best that I have heard from LSO Live. The piano is very well balanced with the orchestra and the shortcomings of the Barbican acoustic are minimal. Perhaps it is also worth mentioning that the booklet artwork is the most attractive I have seen on an LSO Live disc. It is to be hoped that future issues in this cycle equal the standard set by this one. Highly recommended.
Classic FM
As you might expect, Sir John brings his love of authentic performance into his approach – the LSO strings sound bright and breezy as they evoke Mendelssohn's Scotland in both the Scottish Symphony and his Hebrides Overture. Also featured on this release is Maria João Pires joining the LSO to play the Piano Concerto by Schumann – the inaugural concerto recording on the LSO Live label. The brilliant Portuguese pianist is on sparkling form, ranging from the intimate to the dazzlingly virtuosic.
The Arts Desk
It's an unalloyed delight to come across this exhilarating live account of the Symphony no 3. We also get a nippy account of The Hebrides overture, and a graceful performance of Schumann's Piano Concerto from Maria João Pires… a wise, intelligent performance. Praise too for LSO Live's engineers – this is among the best-sounding recordings from this source.
The Herald Scotland
If I had to pick my record of the year, there would be a queue. Leading that queue, and ticking every box, is the stunning, revelatory new recording of Mendelssohn's Scottish Symphony and Hebrides Overture, with, to my taste, one of the finest performances of Schumann's Piano Concerto that I have ever heard. The whole thing is absolutely wonderful, and an education.
Only logged in customers who have purchased this product may leave a review.