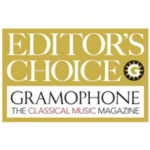 The legendary pianist Arthur Schnabel described Mozart's piano sonatas as "too easy for children, yet too difficult for adults". And perhaps that is the case. At least, it can do no harm to be introduced to Mozart at an early age. Violinist Arabella Steinbacher began playing her first Mozart violin concerto (the one in G major) at the tender age of eight.
And since then, the Violin Concerto in G major has remained an underlying theme throughout her career. She has performed the work on many important occasions in her life, and considers it her signature piece. Yet up until now, her performance of the concerto had not appeared on CD, despite regular requests from concert-goers. Now it is finally "time for Mozart": the fulfilment of a longcherishedwish.
Read more
Tracklist
Please note that the below previews are loaded as 44.1 kHz / 16 bit.

1.

Violin Concerto No. 3 in G major KV 216 - Allegro

09:22

2.

Violin Concerto No. 3 in G major KV 216 - Adagio

08:02

3.

Violin Concerto No. 3 in G major KV 216 - Rondeau - Allegro

06:23

4.

Violin Concerto No. 4 in D major KV 218 - Allegro

09:31

5.

Violin Concerto No. 4 in D major KV 218 - Andante cantabile

07:41

6.

Violin Concerto No. 4 in D major KV 218 - Rondeau - Andante grazioso-Allegro ma no troppo

07:22

7.

Violin Concerto no. 5 in A major KV 219 - Allegro aperto

10:37

8.

Violin Concerto no. 5 in A major KV 219 - Adagio

09:48

9.

Violin Concerto no. 5 in A major KV 219 - Rondeau - Tempo di Menuetto - Allegro - Tempo di Menuetto

09:21
Total time: 01:18:07
Additional information
| | |
| --- | --- |
| Label | |
| SKU | PTC5186479 |
| Qualities | |
| Channels | 2ch Stereo, 5 Channel Surround Sound, 2ch Stereo & 5ch Surround |
| Artists | |
| Composers | |
| Genres | |
| Awards | |
| Conductors | |
| Original Recording Format | |
| Producer | Job Maarse |
| Recording Engineer | Erdo Groot, Roger de Schot |
| Recording location | Kirche Oberstrass, Zurich |
| Recording Software | Merging |
| Recording Type & Bit Rate | DSD64 |
| Release Date | April 3, 2015 |
Press reviews
SA-CD.net
The legion of admirers of the charismatic violinist Arabella Steinbacher will be delighted by her lovely performances of the three Mozart Violin concertos presented here. The 5.0 DSD multi-channel recording, made in the clean and open acoustic of Kirche Oberstrass in Zürich, Switzerland by the experienced team from Polyhymnia International BV of Job Maarse, Erdo Groot and Roger de Schot, could hardly be improved upon. This excellent issue is enthusiastically recommended. 5-Stars.
The Strad
…. she has chosen to partner an outstanding chamber orchestra, which creates crisp and transparent textures, and combines swagger with an admirable lightness of touch in the outer movements. Never hidebound in her approach, Steinbacher uses a rapid vibrato to sweeten her tone, a feature that may separate her from period devotees who would also point to her stretching of phrases in the central Adagios, which become predictable
New York Times
Her sweet-toned, expressive playing and the polished, buoyant sound of the Festival Strings Lucerne renders that concerto and the Violin Concertos Nos. 4 and 5 a treat
Gramophone Recording of the Year
Performances that exude sheer joy, from a soloist who sounds completely at ease in these works.
Classical Net
Arabella Steinbacher is a fabulous fiddler. She attacks these youthful works with the necessary gusto and virtuosity. She also avoids milking the tunes the way some famous players are inclined to. Indeed, this is intelligent music-making, full of character and an obvious passion for the works at hand.
Only logged in customers who have purchased this product may leave a review.