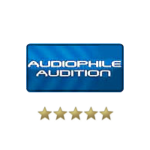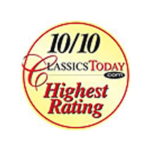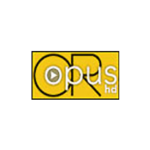 String quartet nr. 2 in A On 2 September 1944, Shostakovich wrote the last note of his second string quartet in a country house near Ivanovo. Two months later, the Beethoven-quartet played the première. The second string quartet was created after the famous second piano trio and was written at a terrific pace. Shostakovich dedicated this work to his good friend Vissarion Shebalin, the director of the Moscow Conservatory at that time. Like his great example Beethoven, Shostakovich did not publish his first string quartet until he was thirty. In the preceding years, he thoroughly studied the string quartets by Beethoven, Mozart and Haydn. According to his students, he could effortlessly quote from this classic literature. The piece opens with an energetic Ouverture that in its form and counterpoint has been entirely fashioned after the forementioned classic examples. This quartet is primarily exceptional because of the longest and slow movement of the piece. The movement consists of a Romance enclosed by two recitatives. These long and grievous episodes of the solo violin in recitative form are accompanied by static, low chords. One can directly associate this movement with sacred music, in which the recitative technique is so common. In the Waltz, a soft legato theme develops, first in the celli and later in the violins, over a waltz pattern to a turbulent percussion part full of changes of pace. The movement concludes in pianissimo with the return to a clear three-four time in which the altos 'turn off the light'. The last movement, Theme with variations, starts from an adagio. Per variation, both the tempo and the drama increase. The theme ultimately simmers down in an adagio in E flat. String quartet nr. 4 in D In 1949 Shostakovich finished his fourth string quartet, although the première of this piece was not heard until 1953. In the years after the war the government got increasingly involved in the cultural world….
Tracklist
Please note that the below previews are loaded as 44.1 kHz / 16 bit.

1.

String Quartet No. 4 In D-Major Op. 83 - Allegretto

04:03

2.

String Quartet No. 4 In D-Major Op. 83 - Andantino

06:29

3.

String Quartet No. 4 In D-Major Op. 83 - Allegretto

04:31

4.

String Quartet No. 4 In D-Major Op. 83 - Allegretto

09:49

5.

String Quartet No. 2 In A-Major Op. 68 - Overture (Moderato Con Moto)

08:34

6.

String Quartet No. 2 In A-Major Op. 68 - Recitative And Romance (Adiagio)

12:06

7.

String Quartet No. 2 In A-Major Op. 68 - Waltz (Allegro)

05:47

8.

String Quartet No. 2 In A-Major Op. 68 - Theme With Variations (Adagio)

12:05
Total time: 01:03:24
Press reviews
Opus
Cette perfection de forme n'est pas sans rappeler Haydn en ses Op. 64 et 76 ». Conduit par Candida Thompson, l'Amsterdam Sinfonietta subjugue littéralement par un jeu à la fois subtil et profond. Avec des phrasés amples au legato idéal, la vision est alors bouleversante et laisse l'auditeur entre rêve et envoûtement. Un enregistrement essentiel dans une prise de son en pur DSD remarquable.
Sächsische Zeitung
Mit ja zwanzig Streichern bringt Dirigentin Candida Thomson diese beiden dunklen Brillanten von 1944 und 1949 führwahr unheimlich zum Funkeln. Shostakowitsch hat mit diesen Werken eine faszinierende Brücke von der Klassik in die Moderne geschlagen.
musicweb-international.com
the disc impressed all ears that heard it and the reference quality surround sound on the hybrid SACD had much to do with it. For Shostakovich fans with SACD-players and surround sound set-up, this is going to be a very attractive release.
Klassieke Zaken
de gloed van het orkest is onontkoombaar indringend, de ritmische precisie is van een kamermuzikale exactheid en de contrasten in dynamische inzicht zijn uitnemend. (…) (…) Shostakovitch hoeft zich voor deze bewerking niet in zijn graf om te draaien. Misschien kan hij vanuit zijn kille woonst bij de Allerhoogste pleiten voor een Edison.
Fanfare
the playing here is indeed sterling…The recording is outstanding, with the surround Super Audio providing a very warm and enveloping arena for these strings, and really has no competition on the market. It has, at least for a moment, changed my mind about this process of enlarging the supposedly un-enlargeable. (…)
Classics Today
This is an amazing disc in every respect. The Amsterdam Sinfonietta plays with such incredible unanimity of ensemble, but at the same time with such natural flexibility of pulse, that you miss absolutely none of the intimacy of the quartet originals. Significantly, the transcription of the Fourth quartet does not, as in Barshai's version, add winds and percussion. Both arrangements here were made by bass player Marijn van Prooijen, and perhaps this accounts for his sensitive handling of his own instrument–used only to add depth of sonority in a way that never overburdens the basic texture. The engineering lets you hear every detail with utter naturalness in all formats, multichannel or normal stereo. Indeed, purely on the basis of sonics, this is one of the most perfect recordings of anything that I have ever heard. Even if you don't think you like Shostakovich's quartets, you may find yourself entranced by these flawlessly polished, emotionally gripping interpretations. Miraculous! 10/10 (…)
Audiophile Audition
This disc is an absolute delight from start to finish, and I a triumph on every level. The performances are exceptional and the recording is superb, setting a new reference for this literature. If you are a fan of the music of Shostakovich, this disc is a no-brainer and not to be missed. – 5 Stars*****
Only logged in customers who have purchased this product may leave a review.