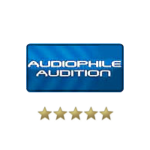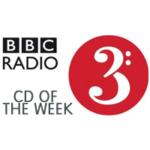 A new dimension is added to the marvellous transition from the simple horn melody to a symphony when it is played on natural horns. Why did Schubert choose horns? Three notes sound open, the next stopped, the next stopped in a different way, like a melody roughly hewn from marble. Only when the oboe takes over is the unevenness polished away, removing limitations and barriers and transporting us into a magical realm of eternity. I must say that I find this transition most touching if the natural horn players do their best to equalize, to overcome their natural unevenness – like handicapped athletes do. Small C-clarinets and narrow trombones give this symphony a special colour. The woodwinds have a leading role, playing all the Viennese songs, serenades, popular tunes and dances. Even if it is an orchestral work, here and there it feels like the seventh volume of Schubert's Lieder.Ivan Fischer
Tracklist
Please note that the below previews are loaded as 44.1 kHz / 16 bit.

1.

Symphony no. 9 (Great) in C major [D 944] - Andante _ Allegro ma non troppo

13:13

2.

Symphony no. 9 (Great) in C major [D 944] - Andante con moto

15:33

3.

Symphony no. 9 (Great) in C major [D 944] - Scherzo. Allegro Vivace

14:25

4.

Symphony no. 9 (Great) in C major [D 944] - Allegro Vivace

11:53

5.

Five German Dances and Seven Trios with Coda [D89] - No. 1

03:11

6.

Five German Dances and Seven Trios with Coda [D89] - No. 2

03:11

7.

Five German Dances and Seven Trios with Coda [D89] - No. 3

01:59

8.

Five German Dances and Seven Trios with Coda [D89] - No. 4

00:48

9.

Five German Dances and Seven Trios with Coda [D89] - No. 5

05:27
Total time: 01:09:40
Additional information
| | |
| --- | --- |
| Label | |
| SKU | 31111 |
| Qualities | |
| Channels | 2ch Stereo, 5ch Surround Multichannel, 2ch Stereo & 5ch Surround |
| Artists | |
| Composers | |
| Genres | |
| Cables | van den Hul |
| Digital Converters | Grimm A/D DSD / Meitner DA |
| Mastering Engineer | Jared Sacks |
| Mastering Equipment | B&W 803 diamond series |
| Microphones | Bruel & Kjaer, Schoeps |
| Mixing Board | Rens Heijnis custom design |
| Awards | audiophile-audition-5, bbc-cd-of-the-week-radio-3, bbc-music-5-5, politics-proze, top-mezzo-classique |
| Conductors | |
| Instruments | |
| Original Recording Format | |
| Producer | Hein Dekker |
| Recording Engineer | Hein Dekker, Jared Sacks |
| Recording location | The Palace of Arts, Budapest Hungary 2011 |
| Recording Software | Pyramix bij Merging |
| Recording Type & Bit Rate | DSD64 |
| Speakers | Audiolab, Holland |
| Release Date | January 29, 2014 |
Press reviews
www.allmusic.com
The crisp and clear sounds of the winds are arresting, and the clarity of their lines and textures make the music transparent and ideally balanced with the strings. (…) Fischer's conducting is incisive, so the rhythms follow suit and push off the beat with considerable energy. (…) The sound of this SACD is excellent, with first-rate DSD reproduction, credible multichannel depth, and pleasant resonance.
Peter Uehling, kulturradio
Die Aufnahme zeigt markant, dass Fischer nicht nur ein Orchester von Null an die Weltspitze bringen kann, sondern auch ein origineller Interpret ist, der bei aller Sachlichkeit selbst bekannten Werken eine unerhörte Seite abgewinnen kann.
Spiegel On Line
Iván Fischers Symphonie-Aufnahmen haben eigene Qualitäten. Sogar Schuberts Wunderwerk, die scheue Neunte, blüht bei ihm auf.
Independent
Iván Fischer's reading of Schubert's Great Symphony in C Major with the Budapest Festival Orchestra lends this glorious extrapolation of Beethovenian style an audaciously rich flavor with no loss of crispness. (…)
The timbre is almost that of Dvorák – dark and herbal – while the sense of anticipation in the longest, broadest phrases is palpable. The architecture is magnificent, the detailing absurdly delightful. Silky and playful, the German Dances are best heard as an aperitif.
Klassieke Zaken
In het orkest spelen atleten die niet alleen elastisch omgaan met klankvorming, maar onder Fischers baton de noten behandelen als organisch materiaal. (…) Of je nu wel of niet een Schubert Negen in de kast hebt: deze mag niet ontbreken. (…)
Opusklassiek
Het Budapest Festival Orchestra is een van de beste orkesten ter wereld, en Iván Fischer is een groot dirigent. Elke cd van deze gouden combinatie is een genot om naar te luisteren. Liefde voor het detail, zorg voor de klank, perfect samenspel, het is er allemaal, en het wordt ook nog eens voortreffelijk opgenomen. (…)
The Telegraph
'Iván Fischer directs his Budapest forces in a performance of Schubert's "Great" C major Symphony that has punch and impetus, with orchestral detail crisply delineated. Natural horns add bite to the lucid textures alongside his elegant phrasing of melodic lines. Five German Dances D89, originally for string quartet, form a delightful encore.'
Sunday Times
With every new release – and occasional reissue – Fischer's Budapest Festival Orchestra throw fresh light on the standard classical works. Their recordings, invariably recorded live, sound like new encounters with the greatest and most familiar music of the concert platform, yet they are notable for their lack of eccentricities and the kind of interpretive quirks that draw attention to the personality of the conductor rather than the composer. Here, Schubert's "Great" seems so natural – every tempo judged to perfection, the balance between strings and winds an ideal equilibrium – and yet so utterly different from the classic interpretations on record. Fischer takes for granted the symphony's "heavenly length" – Schumann's famous accolade at a time when the music was thought impossibly long-winded and difficult – but he doesn't attempt to make the music sound like Beethoven's 10th. The Schubertian qualities of songful melodic lyricism, rustic dance, joy in the natural world and philosophical introspection are here played with a chamber-music-like clarity and intimacy. The Hungarian musicians recognise that Schubert was essentially a private composer. They certainly bring out his extrovert qualities (the sound of the natural horns have a lusty, al fresco quality), but it is the exquisite quality of the woodwind soloists that make such a deep impression. The German dances – light-hearted fare from the opposite end of Schubert's career – make delightful encores.
Audiophile Audition
From the first notes the spectacular performance by the Budapest Festival Orchestra and Ivan Fischer sets itself apart from others. (…) As with their performances of Mahler and Beethoven symphonies – praised by Gramophone and winners of many awards – this one shows that Fischer and his Budapest Festival Orchestra have taken a place among the top orchestras of today's world. The rich, detailed and sonorous sound provided by all of Channel Classics' hi-res surround recordings makes this a winner.
The Guardian
Iván Fischer's beautifully judged and lucidly presented performance takes the work's length as something utterly inevitable and authentically Schubertian in its own right. The textures are wonderfully transparent, and by getting his players in the Budapest orchestra to use natural horns, narrow bore trombones and clarinets in C, he gives an extra buoyancy to the sound, so that every line has its own character and rhythmic profile. (…)
Knack
Fischer is technisch een betere dirigent dan Harnoncourt: hij kan de musici op kleinere schaal in tijd en ruimte aansturen, waardoor een ultiem niveau in wendbaarheid en kamermuziekkwaliteit wordt bereikt. Alweer een grote plaat van Fischer en co.(…)
Classical CD Review
Here is yet another winner from Iván Fischer and his superb Budapest Festival Orchestra.
You will not find a more loving impeccable performance of Schubert's masterpiece than this splendid reading. The DSD Surround Sound from Channel Classics is rich, warm and detailed, and the charming German Dances make an appropriate filler.
Don't miss this one.
RONDO
Was er ihnen – gerade in Schuberts 'schwierigen' Passagen mit Tempowechsel, insbesondere dem Übergang von langsamer Einleitung zum Allegro-Hauptsatz – an dynamischen Finessen entlockt, ist außergewöhnlich und zeugt von einer langjährigen, quasi 'blinden' Orchesterkommunikation, die im heutigen Jet-Set-Konzertstress der Pultmagnaten immer seltener anzutreffen ist. (…) Fischer ist kein Extremist, sondern ein Feinzeichner von seltenen Graden und Gnaden. (…)
Cobra, Belgium
Meester van de klassieke symfonie (…) opnieuw experimenteert Fischer met de opstelling en instrumenten van zijn orkest (…) Prachtig hoe Ivan Fischer zo vele details naar boven weet te brengen, en er tegelijk toch in slaagt om het evenwicht en de spanning van begin tot einde vast te houden. Hij toont Schubert niet als de aankondiger van de romantiek (zoals dat bij vele andere dirigenten in dit werk dikwijls het geval is), wel als de absolute, soevereine meester van de klassieke symfonie.
BBC Music
As so often with iván Fischer, it's the breath of insight that impresses here. (…)There's plenty of energy, yet the lines sing too (…) The recorded sound is likewise outstanding: warm and atmospheric but clear throughout the texture. (…)
orchestra CD of the month
HIFI+
There may be other performances for some, but I think this will be on the top of anyone's list (…) The recording itself is outstanding (…) Excellent in every way.
Musicweb International
One of the main reasons why it does work is that the players are all on Fischer's side. The performance standards here are exceptional, but more importantly, the conductor is able to communicate his unusual conception of the work to the orchestra in such a way that they are able to make it seem intuitive. (…) Fischer always keeps things light. Everything here is dancing and optimism. (…)The SACD sound quality is up to the usual high standards of Channel Classics.
Only logged in customers who have purchased this product may leave a review.