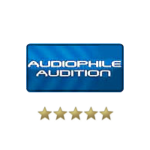 Bach's influence on Chopin's music is subtle yet powerful. Ever since the Polish master was introduced to Bach's compositions by his first teacher, Adalbert Zywny, Chopin constantly turned to Bach as a supreme point of reference. This influence, which can be detected at various levels throughout his works, is at the core of this recording.
Josep Colom's exceptional vision and artistry bring out this two composer's connection by pairing Bach's Preludes and Chopin's Études and Nocturnes based on shared or contrasting key signatures, similar instrumental treatment or texture, subtle harmonic links, dialectic oppositions or spiritual affinities, and with the help of finely drawn improvisatory passages that either connect a prelude to an étude or act as a transition into a new pairing.
Josep Colom – Piano
Tracklist
Please note that the below previews are loaded as 44.1 kHz / 16 bit.

1.

Prelude No. 1 in C major BWV 846

02:02

2.

Étude in C major op.10/1

02:33

3.

Prelude No. 15 in G major BWV 860

00:53

4.

Étude in G flat major op.10/5

02:13

5.

Prelude No. 10 in E minor BWV 855

02:52

6.

Étude in E flat minor op.10/6

03:04

7.

Prelude No. 15 in G major BWV 884

01:16

8.

Étude in F minor op.10/9

02:56

9.

Prelude No. 3 in C sharp major BWV 848

01:43

10.

Étude in C sharp minor op.10/4

02:18

11.

Prelude No. 9 in E major BWV 854

01:48

13.

Prelude No. 14 in F sharp minor BWV 883

03:11

15.

Prelude No. 20 in A minor BWV 889

02:48

16.

Étude in A minor op.10/2

01:51

17.

Prelude No. 5 in D major BWV 850

01:32

18.

Étude in F major op.10/8

03:13

19.

Prelude No. 6 in D minor BWV 851

01:33

20.

Etude in F minor op.25/2

01:58

21.

Prelude No. 21 in B flat major BWV 866

01:37

22.

Étude in E flat major op.10/11

02:40

23.

Prelude No. 8 in E flat minor BWV 853

04:37

25.

Prelude No. 2 in C minor BWV 847

01:19

26.

Étude in C minor op.25/12 - Confluence

05:52
Total time: 01:17:49
Additional information
| | |
| --- | --- |
| Label | |
| SKU | EUDDR1703 |
| Qualities | DSD 256 fs, DSD 128 fs, DSD 64 fs, FLAC 192 kHz, FLAC 96 kHz |
| Channels | 2ch Stereo, 5ch Surround Multichannel, 2ch Stereo & 5ch Surround |
| Artists | |
| Composers | |
| Genres | |
| Cables | Grimm |
| Digital Converters | Merging Horus |
| Editing Software | Merging Pyramix |
| Mastering Engineer | GonzaloNoqué |
| Microphones | Sonodore, Neumann U89, Schoeps |
| Awards | |
| Original Recording Format | |
| Producer | GonzaloNoqué |
| Recording Engineer | GonzaloNoqué |
| Recording location | Auditorio de Zaragoza, Sala Mozart, Zaragoza, Spain |
| Recording Software | Merging Pyramix |
| Recording Type & Bit Rate | DSD256 |
| Speakers | Amphion |
| Release Date | November 9, 2017 |
Press reviews
Positive Feedback
All-in-all, this album struck me as a much greater musical challenge than Dialogue: Mozart-Chopin, the risks far greater. But Colom surmounts the challenge, marvellously.
NativeDSD Reviewer
Confluence, meaning "the place where two rivers flow together and become one larger river" (Cambridge Dictionary), is a well-thought through solo piano album that interweaves Chopin and Bach in their barest form. It is a delightful follow up to the Spanish virtuoso pianist Josep Colom's previous album with Eudora, Dialogue (also available from NativeDSD Music), combining the music of Mozart and Chopin. Colom provides listeners with an intellectual journey that can mesmerize novices as much as it seduces connoisseurs of the piano. By opening with Bach's elementary Prelude No. 1 in C Major from the Well-Tempered Clavier and then seamlessly moving into Chopin's Étude in that key Op. 10/1, the subtle complexity of Bach's genius is suddenly reinterpreted in light of Chopin's own genius, arriving just over a century later. This interplay of Bach and Chopin continues for 78 minutes, evolving with intricate adjustments to the timing of each composer's work to create a sense of flowing—well, rivers.
Colom's deceptively innocent opening turns towards rapid waters before long, escalating and even turning dark and moody, with the brilliant choice to throw in several of Chopin's Nocturnes when Bach's Preludes become lyrical, following the aria and cantata styles of the Baroque period. While some might see the choice to use a modern Steinway for composers who used different technology in their day as a move away from purely historical Bach and Chopin, it allows for a more fluid shift between each work. Moreover, Colom, who judges, teaches, and gives Masters' classes, allows himself some leeway with transitions and rhythms in order to create the masterful sense of flow that one gets from this riveting album. Overall, this adds to the intellectual intrigue offered here, which was originally recorded in 256 DSD and 5.0 channels to allow for a potentially cascading wall of sound for those equipped for the ride.
Audiophile Audition
"The listener is invited into the deepest musical thinking by this scrupulous interpreter, but ends up ensorcelled by the pure beauty of the music.[…]
It is in the slower pieces, too, that we hear what a majestic instrument this Steinway is, and what an remarkably vivid and detailed recording has been achieved by the sound engineering wizardry of Gonzalo Noqué.[…]
Josep Colom has achieved a unique distinction in carrying off this unusual notion and bringing something entirely new to the most familiar of repertoires. Again we must salute Eudora for this excellent recording."
Opusklassiek
"The fact that it is possible to connect different piano works in such an overwhelming way says something about the quality […] of this performance. I was completely overwhelmed by it and that has not really gotten worse after many listening. For me, this is one of the most beautiful examples of unity through diversity, both from a structural and an expressive point of view. And then there is that Nocturne. 48 no. 1 that in this version reveals a world that I did not yet know as such.[…]"
HRAudio.net
"The result is that the moment you hear Colom playing in his recital, you are astonished by the natural spontaneity and deep expressiveness produced by his subtle and perfectly judged interpretations. Superb pianism deserves recording of the highest quality.[…]Simply, sound is amazingly natural and full of detail[…]"
Only logged in customers who have purchased this product may leave a review.