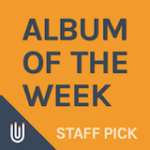 Drumwise from Buzz Records features a series of duets with drummer Wim Kegel and pianist Marc Van Roon.  The album includes a number of compositions by the artists as well as some classics including The Song Is You by Jerome Kern, Take The "A" Train by Billy Strayhorn, Night And Day by Cole Porter, and Fleurette Africaine by Duke Ellington.  Wim Kegel plays a variety of percussion instruments on Drumwise including Drums, Cymbals, Dayereh, Tar, Bells, Small Gong, an Quaraqeb.  Marc van Roon plays his own 1925 Steinway Grand Piano on the album.
Wim Kegel says "Throughout my long career as a drummer I have felt the urge to place the drumset in a setting in which it would stand out and challenge people to listen to it in a different way. When I found myself in a position to produce my own album I contacted my long time friend and excellent pianist Marc van Roon: "Do you want to do an album project together? Just the two of us: Wim and Marc. What do you think?"
His answer was clear: " That's an inspiring idea!" Although the piano and drums can be featured in a trio setting with bass, this does not show their full potential. A duo set, which was common in the old days, allows the instruments to reveal themselves in ways no longer heard today."
Read more
Tracklist
Please note that the below previews are loaded as 44.1 kHz / 16 bit.

1.

Ghouls of the Rame

05:33

2.

Transatlantic Connections

10:22

7.

In the Land Where Cymbals Ring

06:52

9.

Listen to the Goats

06:48

10.

Fleurette Africaine

06:57
Total time: 01:04:36
Additional information
| | |
| --- | --- |
| Label | |
| SKU | ZZ76117 |
| Qualities | |
| Channels | 2ch Stereo, 5 Channel Surround Sound, 2ch Stereo & 5ch Surround |
| Artists | |
| Composers | Ellington, Kegel, Kern, Overwater, Porter, Strayhorn, van Roon |
| Genres | |
| Awards | |
| Original Recording Format | |
| Producer | Bert van der Wolf |
| Recording Engineer | Bert van der Wolf |
| Recording location | Evangelisch Lutherse Kerk Haarlem, The Netherlands |
| Recording Software | Merging |
| Recording Type & Bit Rate | DSD64 |
| Release Date | January 29, 2016 |
Press reviews
JazzNu
An album filled with piano and percussion music. It has been done before. Yet drummer Wim Kegel dared to ask his musical friend Marc van Roon to record such an album with him. The result is 'Drumwise' and it is a solid example of how fantasy, daring, professional knowledge, historical insight, and far-reaching improvisation techniques can lead to a beautiful recording.
Drumwise consists of ten pieces. Two of them, Take The A Train and Fleurette Africaine are by Duke Ellington, two are from the Great American Songbook. These are The Song Is You by Jerome Kern and Night And Day by Cole Porter. The other compositions are by both performers.
The choice of pieces created an extremely versatile end product. Anyone who thinks that the above compositions are yet another – copied – version will be disappointed. Wim Kegel and Marc van Roon take the opportunity to strip the pieces of their old skin and to translate them to this time and their own insights. That means incalculable turns in melody and harmony, different accents, and a pleasant experience of what you think you know and yet is different.
The own pieces are tests of high-quality craftsmanship. They portray two musicians who know each other through and through, but who are also purified through their interaction with others. Both played with Michael Brecker, Clark Terry, and Dave Liebman, but each separately with Willem van Manen's Contraband, Pat Metheny, Sunny Murray, and Down Town Jazz Band (Kegel). Marc van Roon occupied the piano stool with Terry Lyne Carrington, Linda Oh and Art Farmer, among others.
That bouquet of bright jazz colors shines through on Drumwise. Wim Kegel's style of play based on African rhythms frolics with the transparent playing style of Marc van Roon. His swift chord fields, interspersed with rested, thoughtful piano playing, contrast with Wim Kegel's somewhat raw percussion sound. And flows beautifully with it at the same time.
Drumwise is therefore an album that you are guaranteed to pull out often. The place where the music was recorded, the Lutheran Church in Haarlem and the man who signed for it, Bert van der Wolf, certainly contribute to this.
Jazzism
The repertoire is stylistically beautifully varied, with clear originals from both Kegel and Van Roon.
Only logged in customers who have purchased this product may leave a review.