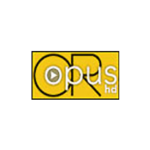 Guitarist Ricardo Gallen released the first DSD 256 album from Eudora Records – Fernando Sor: Guitar Sonatas – which is the label's top selling DSD release. Now Gallen returns with En Silencio: Latin American Guitar Music, another must hear performance in Pure DSD 256 Stereo and DSD 256 Multichannel.
The silencing warmth of the recording can be experienced ahead of a purchase of the album by listening to his video performing one of the tracks from the album: the Agustin Barrios Mangore composition La Catedral: III. Allegro Solemne.
For this recording Sonodore microphones were used to bring the music to the Horus Analog to DSD 256 Converter from Merging Technologies. Eudora notes that "Of course, no DXD conversion and processing was applied, this is a pure DSD256 recording."
En Silencio has a release date of March 16, 2018. But this album is too good to keep listeners waiting that long. So we have it for you today at the NativeDSD Music store in Stereo and Multichannel DSD 256 (the recorded DSD bit rate), DSD 128 and DSD 64.
Gonzalo Noqué, producer/engineer of Eudora Records, introduces this gorgeous new DSD 256 album with guitarist Ricardo Gallén in the NativeDSD Blog's "Producer's Notes" section. Gonzalo tells us: "Every time I record in DSD in the 13th Century Church of San Francisco, in Ávila (Spain) I marvel at the acoustics of this location and the ability of the DSD256 format to capture the nuances of the instruments and natural space acoustics.
To bring you the full benefit of this native DSD 256 recording, all the DSD files for En Silencio at the NativeDSD Music store use DSD rendering from the master DSD 256fs Stereo and Surround Sound recording. No DXD conversions, balancing and processing are present on this release."
Read a personal note from the Producer about this recording in the Blog Article.
Tracklist
1.
Invierno Porteño
06:20
3.
Scottish - Choro
03:28
9.
Choro da Saudade
04:51
10.
La Catedral - I. Preludio
02:53
11.
La Catedral - II. Andante religioso
02:16
12.
La Catedral - III. Allegro solemne
03:10
13.
Suite No. 2 - I. Preludio
03:11
14.
Suite No. 2 - II. Allegro burlesco
01:28
15.
Suite No. 2 - III. Andantino
02:25
16.
Dos temas populares cubanos - I. Canción de cuna
03:39
17.
Dos temas populares cubanos - II. Ojos brujos
02:11
18.
Sonatina - I. Allegretto
04:53
19.
Sonatina - II. Andante espressivo
04:24
20.
Sonatina - III. Allegro
03:06
Total time: 01:14:37
Additional information
| | |
| --- | --- |
| Label | |
| SKU | EUDDR1801 |
| Qualities | DSD 512 fs, DSD 256 fs, DSD 128 fs, DSD 64 fs, FLAC 192 kHz, FLAC 96 kHz |
| Channels | |
| Artists | |
| Composers | Barrios, Brouwer, Farioas, Lauro, Morel, Piazzolla, Villalobos |
| Genres | |
| Digital Converters | Horus, Merging Technologies |
| Mastering Engineer | Gonzalo Noqué; DSD 512 downloads created by Tom Caulfield at the NativeDSD Mastering Lab in Marshfield, MA |
| Microphones | Sonodore, Schoeps |
| Notes | These DSD 512 releases are all pure DSD created, they stayed in the DSD domain using professional software from Signalyst. They are not up samplings, for there are no PCM or DXD conversions involved in their production. They are re-modulations of the original DSD encoding modulations. The sonic advantage to these new Stereo DSD 512 releases, as with all higher DSD bit rate releases, is the wider frequency passband prior to the onset of modulation noise. This results in the listener's DAC using gentler and more phase linear filters for playback of the music. Processed in the NativeDSD Mastering Lab by Mastering Engineer Tom Caulfield, the resulting DSD 512 files are exclusively available at NativeDSD.com |
| Awards | |
| Original Recording Format | |
| Producer | Gonzalo Noqué |
| Recording Engineer | Gonzalo Noqué |
| Recording Location | Auditoria San Francisco, Avila, Spain |
| Recording Software | Pyramix, Merging Technologies |
| Recording Type & Bit Rate | DSD 256 |
| Release Date | March 2, 2018 |
Press reviews
Audiophile Audition
"This 2018 release features Gallén's remarkable Paco Marin (2003) 19th century-style instrument which, in a spacious room with lively overtones, yields a sweetness of tone especially in the bright upper register.[…] The finest works on this program are probably the two pieces by Leo Brouwer, Suite No. 2 and Dos temas populares cubanos. The composer himself encouraged the guitarist to record these for posterity, and it would be hard to imagine more moving and insightful renditions.[…] We heartily commend these spectacular recordings to our readers and salute yet another recording triumph by this tiny but hugely significant label."
Classical Music Sentinel
"Spanish guitarist Ricardo Gallén is one of those rare musicians that can efface oneself from the musical process. By this I mean that all you hear on this recording is the music's essence coming through, pure and expressive, without the presence of a person struggling with the instrument. The guitar in this case is the medium through which the composer's intent is transmitted to the audience. And Ricardo Gallén's mastery of this very intimate instrument conveys all of this perfectly. His technique is such that he can focus on communicating a work's musical narrative without difficulty or exaggeration. You hear the music, not him. Be it brilliance or melancholy, it's all brought to the surface.
[..] All of its nuances and tonal qualities are perfectly captured in this well-engineered Hybrid SACD recording."
OpusHD
"Ricardo Gallén transcends a musical discourse marked un undeniable technical perfection. Each page played delivers unique beauty, giving birth to more than a simple emotion; a true meditation. Here, once again, is an essential guitar recording."
HRAudio.net
"Gallén's tone, […] is rich, varied and resonantly beautiful. […] I was also very impressed with his ability to make complex polyphonic passages sound as if several instruments were playing. Even when playing fast, virtuosic passages, he makes a minimum of string whistles or fingerboard noises."
Opusklassiek
"Brilliant and plastic at the same time, as these imaginative miniatures reveal themselves to the listener full of imagination and technical mastery."
Only logged in customers who have purchased this product may leave a review.