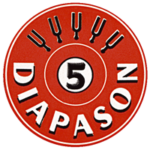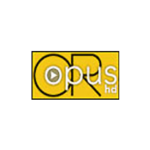 Now Available in Higher DSD Bit Rates: Stereo & Multichannel DSD 256 & DSD 128, Plus Stereo DSD 512
In one of the articles of his Dictionnaire de Musique of 1768, Jean-Jacques Rousseau deeply lamented the advent of the senseless and wordless music which, in his opinion, obscured opera to the point of marginalizing stage performance, while the importance of symphonies, concertos and sonatas steadily grew. He attacked the depraved instrumental genres with great vehemence, and it was sonata that he viewed as especially unbearable:
"To understand what all the tumult of sonatas might mean, we would have to follow the lead of the coarse artist who was obliged to write underneath that which he had drawn such statements as 'This is a tree,' or 'This is a man,' or 'This is a horse.' I shall never forget the exclamation of the celebrated Fontenelle, who, finding himself exhausted by these eternal symphonies, cried out in a fit of impatience: 'Sonata, what do you want of me?'"
Tracklist
Please note that the below previews are loaded as 44.1 kHz / 16 bit.

1.

Piano Sonata No. 7 in D major (op.10/3) - Presto

06:51

2.

Piano Sonata No. 7 in D major (op.10/3) - Largo e mesto

10:10

3.

Piano Sonata No. 7 in D major (op.10/3) - Menuetto

02:36

4.

Piano Sonata No. 7 in D major (op.10/3) - Rondo

03:48

5.

Sonata No.23 in F minor (Appassionata, op.57) - Allegro assai

10:07

6.

Sonata No.23 in F minor (Appassionat, op.57) - Andante con moto

06:59

7.

Sonata No.23 in F minor (Appassionata, op.57) - Allegro ma non troppo

07:58

8.

Sonata No.26 in E flat major (Das Lebewohl, Abwesenheit und Wiedersehn, op.81a) - Adagio. Allegro

06:53

9.

Sonata No.26 in E flat major (Das Lebewohl, Abwesenheit und Wiedersehn, op.81a) - Andante espressivo

03:53

10.

Sonata No.26 in E flat major (Das Lebewohl, Abwesenheit und Wiedersehn, op.81a) - Vivacissimamente

06:03
Total time: 01:05:18
Additional information
| | |
| --- | --- |
| Label | |
| SKU | CM0042005 |
| Qualities | DSD 512 fs, DSD 256 fs, DSD 128 fs, DSD 64 fs, FLAC 192 kHz, FLAC 96 kHz |
| Channels | |
| Artists | |
| Composers | |
| Genres | |
| Digital Converters | EMM Labs Meitner Design ADC-8 Analog to Digital Converter |
| Awards | |
| Instruments | |
| Original Recording Format | |
| Producer | Michael Serebryanyi |
| Recording Engineer | Erdo Groot, Roger de Schot |
| Recording location | Manege Hall of the Moscow Theatre School of Dramtic Art |
| Recording Software | Pyramix, Merging Technologies |
| Recording Type & Bit Rate | DSD 64 |
| Release Date | August 28, 2015 |
Press reviews
Opus Haute Définition
Let us say at the outset, this first volume of a new series of the Piano Sonatas by Beethoven under the fingers of Igor Tchetuev is in all respects remarkable.
Igor Tchetuev obtained a Gold Opus for his Piano Sonatas by Alfred Schnittke published by Caro Mitis as well. But the young Russian pianist also has a unique style, sound, and touch.
The program offers Sonatas N ° 7, 23, and 26. The latter, in E flat major "Les Adieux", takes on a particular meaning when Tchetuev approaches it with infinite tenderness, giving back to the work its original inspiration.
However, as we know, Beethoven was not satisfied with the title imposed by his publisher, to which he replied: "Lebewohl is something quite different from" Les Adieux "; we only say the first to one person, and only from the heart, the other to an entire assembly, to entire cities ". Sonata N ° 23 in F minor "Appassionata" Op. 57 was published at the beginning of 1807 and considered by the musician himself "as his greatest".
Igor Tchetuev, there again deploys an original style offering to the architecture of the work an overall clarity of the most subtle. As for Sonata N ° 7 in D major Op. 10 N ° 3 dedicated to the Countess de Browne, in four movements, it contains a largo which Beethoven will speak of years later in these terms: "Everyone will feel good in this Largo l 'state of mind plagued by melancholy with the different shades of light and shadow'. There too, Igor Tchetuev's fingers do wonders.
To conclude, let's welcome a sound recording in pure DSD perfectly restoring the timbre and harmonics of the Fazioli piano used.
Diapason
This album is of a young Russian pianist still little known, except perhaps regulars of some piano festivals. It is not a style formula, instead it features three famous Beethovenian sonatas. How is it possible?
By associating an aesthetic sense to the watch with a sound of great tenderness. And yet, the Fazioli pianos have not always convinced us … but this one is really superb, with its very clear treble and its radiant bass. The perpetual refinement of the game does not exclude a well-marked character, on the contrary, but the densest chords (the first movement of the "Appassionata", for example) are linked here without any heaviness, without any violence.
We are under the spell of this fluid, singing reading, full of life and grace, which remains very legible even in the swiftest features (final of Sonatas Nos 23 and 26), which distills the most varied nuances and sometimes the most tenuous (end of the initial Adagio of "Farewells").
How can you resist the adorable statement of the Minuet from Sonata no. 7, the careful construction of the Rondo that follows, the peaceful serenity of the slow movement of the "Appassionata", the delicious expressiveness of the "Farewells"? If it were necessary to bring this disciple of Vladimir Krainev closer to one of the great performers who preceded him in Beethoven, we would lean towards a pinch for Stephen Kovacevich and his sound willingly transparent. With an inventiveness discreetly mailed by a welcome modesty, Tchetuev offers an enthusiastic, sensitive, limpid interpretation, where the love of beautiful sound meets the most poetic musicality.
Piano News
He is considered an individualist, a master of quiet tones, and a representative of the great Russian piano school. We are talking about Igor Tchetuev, who won the Rubinstein competition at the age of 18. He now lives in Hanover and is looking for his pianistic perfection there with the distinguished Russian artist Vladimir Krainev.
In 2005 he made a name for himself with his award-winning recording of all Schnittke sonatas, including Chopin sonatas. Now his Volume 1 of Beethoven's piano sonatas shows how differentiated and far-sighted he also deals with classical music.
Sonata No. 7 op. 10/3 offers him the field for contrasts: stormy beginning, tender to violent tones in the Largo, and virtuoso finale. The interpretation of the "Appassionata" op. 57 is impressive – both technically and anagogically.
Much of what often runs the risk of blurring into a sound pulp is clear here. Tchetuev gives these sonatas power and force in the right place, then gentleness and gentleness again. Despite absolute technical perfection, which seems self-evident here, nothing sounds artificial. On the contrary, even the furious final movement of the Sonata op. 81a is a sparkling firework. A "light-footed" Anscohlag can be clearly heard.
After all, the choice of a less hard-sounding Fazioli grand piano makes this recording an excellent visiting card for this promising artist.
SA-CD.Net
I bought this album on a whim, as it includes two of my favourite sonatas, the op.10 No. 3 in D, and the Appassionata. Plus the Les Adieux is always enjoyable. I'd never heard of the label or the pianist so it was really a pig in a poke. It's apparently volume 1 of a sonata cycle.
On first listening I'm really stunned, because Tchetuev has managed to set down the best version of the early sonata that I've heard – and for which I've been looking for quite a few years, going through recordings by Solomon, Arrau, Barenboim, Gulda, Pollini, Brendel, Kovacevich and others. Until now it was Richter (Prague or Helsinki) and Perahia whom I turned to, but Tchetuev is my new benchmark – why, may you ask?
First his Fazioli piano is in ideal condition and sounds glorious – the tone is not really different to a Steinway, it has a great bass and mid range plus a clean treble, a superb sound all in all. The venue is an ideal-sized hall, and the recording is quite superb.
Of course all this would mean little if the playing was unremarkable, but Tchetuev plays with a perfect combination of taste, imagination and flair. He can play with a gorgeous velvety legato when needed – but also forte and fortissimo without banging (the loud descending passage in the treble 12 seconds into the D major can set my teeth on edge in many recordings – not here). His touch in voicing chords is absolutely marvellous as well.
The famous 'largo e mesto' slow movement is given an outstanding performance, perfectly judged at an ideal tempo, and the last two movements combine wit and spirit as in Richter's interpretation.
OK, you may say, so he does an early sonata really well – but what about the Appassionata? That's a work recorded by virtually every Beethoven pianist of note, and we've probably all heard quite a few good ones. Well, blow me if Tchetuev hasn't nailed this one as well – in fact I can't think of a performance I'd rather hear in future. Again his touch and sense of structure is ideal with the more powerful passages played with a robust fortissimo without the the sense that he's trying to push the piano through the floor.
Also he's correctly realised that the slow movement doesn't work at anything slower than a flowing seven minute Andante con moto (as marked) rather than a dirge as with many other more famous pianists.
The 'Les Adieux' sonata (a more straightforward work interpretatively) is given another fine performance, very enjoyable – which allows one just to appreciate the superb recording with its full but refined bass, and to hear the clarity of the soloist's passagework in the finale.
Sonically the disc is outstanding, listening in stereo via my Stax earspeakers I was in pianistic nirvana. I'm giving this 5/5 which is a rarity for me. Criticisms? Well, this disc is one of those where the spine label is the wrong way up when it's on the shelf. Apart from that, I'm at a loss.
This album was something of a revelation – I can't wait for the next album in the cycle!
Only logged in customers who have purchased this product may leave a review.