Written by Rushton Paul
Original Source: Positive Feedback
I've been listening to various of the Hunnia Records' Pure DSD256 recordings downloadable from NativeDSD. There are very many that I like both for the music and for the quite stellar sound quality. It's time to share with you some of the excellent Hunnia recordings that I'm enjoying.
Founded by Robert Zoltán Hunka, owner and producer, Hunnia is located in Budapest and records both in their studio and a jazz club, with a few other on-site venues. Robert is devoted to recording live to Pure DSD256 (using a Merging Technologies Hapi Analog to Digital Converter) whenever they are able to do so. He says:
"What touches me—for which I feel love—is an audio recording. This is beautiful in music that it exists in the moment. That has been performed and cannot be heard in the same way again. This is why it is important to record music and theater productions. These are volatile treasures, not like books or movies, and must be preserved in all of their glory for you the listener to enjoy for many years to come!"
And this, my friends, is the attitude of a a music lover after my own heart! If you love live performances captured in sound as close to that heard at the microphone capsule as is possible, these Pure DSD256 recordings are releases you should explore. They are as close to listening to the direct microphone feed as we get to hear. Below, I will share some of them with you—their catalog is already large and more recordings are being added regularly.
But first, since these are all available from NativeDSD, are you aware that you can stream full tracks at 24-48kHz from the NativeDSD website to sample any (or at least most) of NativeDSD's offerings? Just saying…
Whole Wide World is a very nice studio recording of world music from lead vocalist Bori Magyar and backing musicians. Bori Magyar was born in Budapest, Hungary and began singing at the age of nine. She made her debut as a singer in 2003 with the Gödöllõ Young Artists where she acted in musicals and rock operas. She became a professional singer with her former band, Besh o droM, a Hungarian world music band. Ever since, her main musical profile is a fusion between traditional folk music and other genres, including pop, rock and jazz. Currently, she is the soloist of one of the oldest and most well-known ensembles of Hungarian world music, the Makám ensemble.
She says: "I classify myself as a world music singer." Whatever musical tradition she chooses to pursue, her voice is beautiful and her musicianship a pleasure to hear.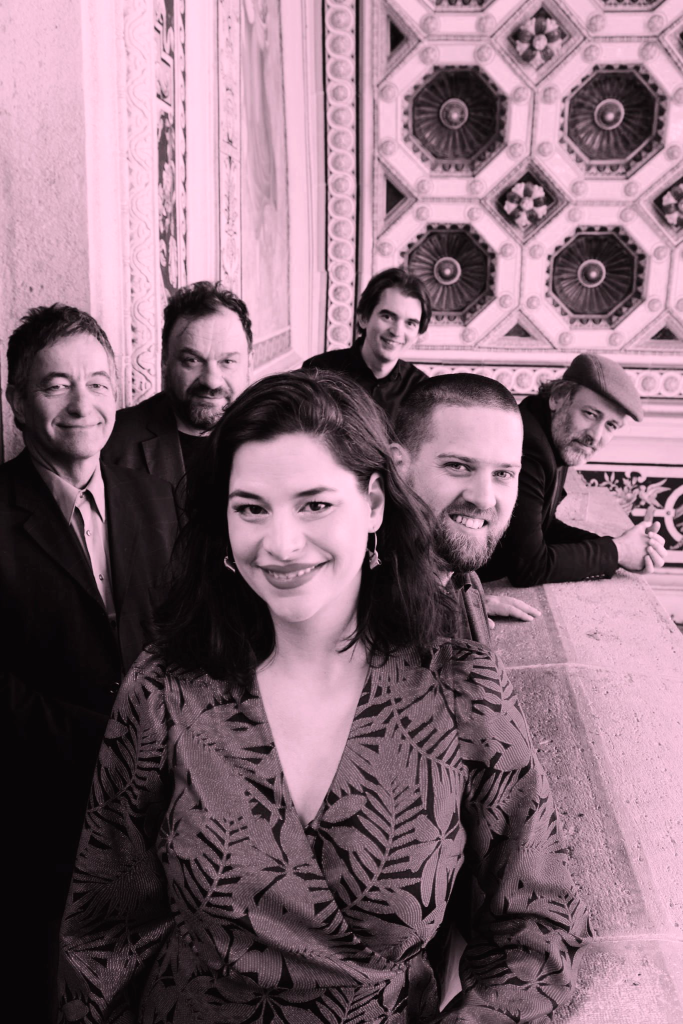 ---
This is a very special album for those who value folk music of different cultures. Here, the band Attacca World Music has reached back to the original field recordings on wax cylinders collected by Béla Bartók during his travels in Rumania from 1909-1910. The third track is a 15-second recording from one of those cylinders. Additional short selections are sprinkled throughout the album.
Attacca World Music uses this abundant collection as source material. They write:
"Our musical interpretations were inspired by the instrumental and vocal melodies that Béla Bartók collected in Bihor county. The album also contains the arrangements of a few Hungarian folk melodies from Transylvanian Hungarians. Folksongs, a shared work by Béla Bartók and Zoltán Kodály, was originally published in 1923. The arrangements combine authentic folk music elements from the Carpathian Basin with our own world music sound…

The album also contains the arrangements of a few Hungarian folk melodies from Transylvanian Hungarians. Folksongs, a shared work by Béla Bartók and Zoltán Kodály, originally published in 1923. The arrangements combine authentic folk music elements from the Carpathian Basin with our own world music sound."

Attacca World Music
To get a sense of how Attacca World Music is doing with these traditional songs, I can think of no better audition than listening to the two tracks of "Face maica taieaii," first track 20 (the original wax cylinder recording) and then track 21 which is Attacca's modern interpretation—just superbly well done.
The performances are alive, joyful and filled with energy. The combination of instruments (including voice, clarinet, dulcimer, keyboards, double bass, percussion, piano, soprano saxophone, violin) used in Attacca World Music's arrangements make each song different and engaging. The overall effect has a sense of great authenticity even though many of the instruments are modern. Very nicely done!
This is a Pure DSD256 stereo album. The sound of the instruments is pure, clean and transparent—as one might hope to hear from a recording where the microphones are mixed on the fly and the signal captured directly to DSD256 via a Merging Hapi digital to analog converter in the studio. However, for those who may be sensitive to this, please know that there is no true acoustic space in the recording. The instruments are closely mic'd and then mixed to create the sound stage we hear, which is flat. And, as with most studio recordings, this lack of a natural acoustic environment is something I miss. Nonetheless, what's here to be heard is quite remarkable and most enjoyable.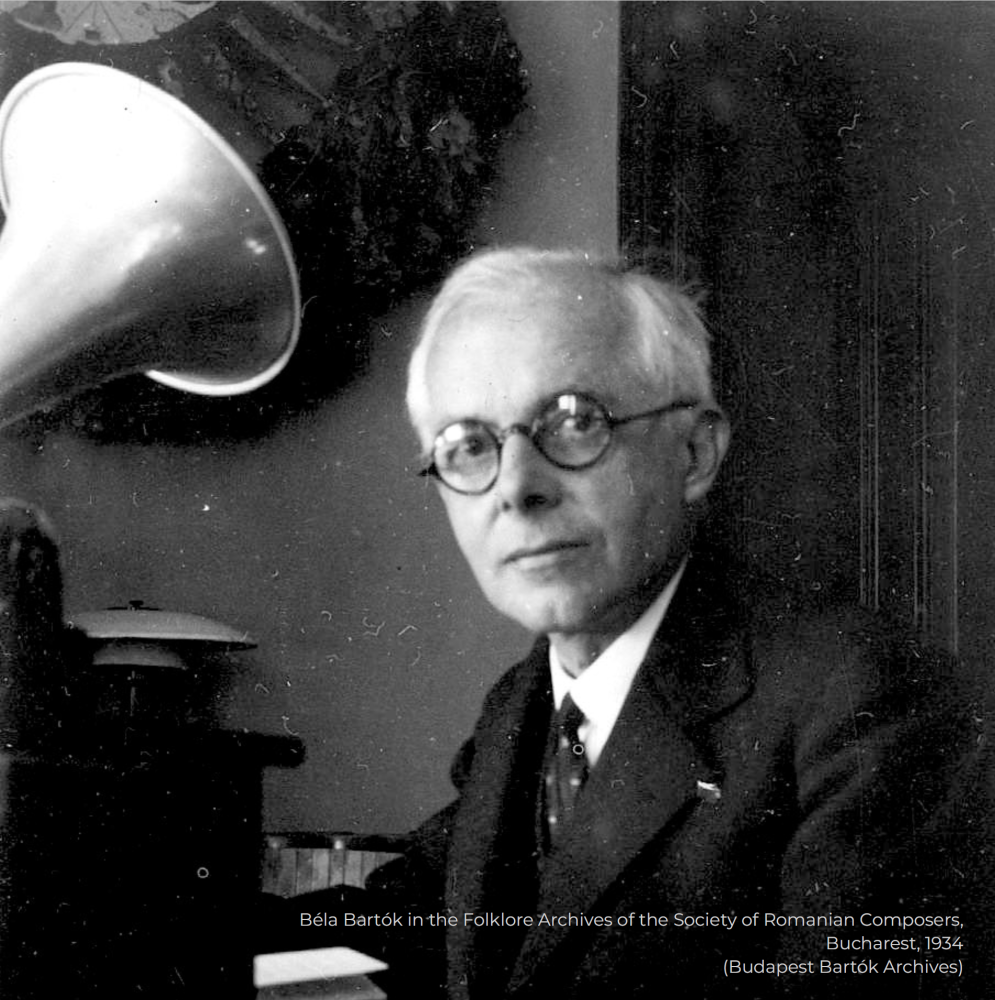 ---
Recorded live with an audience directly to DSD256, this is a marvelous recording reminiscent of the best direct to disc recordings of decades ago. This is one of the first Hunnia recordings I encountered back in early 2020, recorded for/by an unusual arrangement of music enthusiasts and recording professionals through the combined efforts of My Reel Club and Hunnia records in Budapest. The aspect of this recording that intrigued me is that My Reel Club invited an audience into Hunnia's Supersize Recording Studio to listen to the Quartet performing—live as the recording was being made. Then, each member of the audience received a copy of the final recording from the concert so they could compare at home what the recording engineers captured to what they remembered of the live listening experience. What a nice opportunity!
Of this unique evening on December 7, 2019, jazz pianist Gabor Varga recollects: "Jazz recordings are not typically recorded in a concert-like way, but as customary, the instruments are detached in separate rooms, separated by soundproof windows, providing a visual connection between the musicians. And through the earphones, we hear each other perfectly. In this case, it was different. We were positioned as if we were on a stage, barely 1 meter apart. Thanks to this, the invisible force that really only belongs to real concert recordings worked between us. This clearly comes across in the album."
Two 45 minute sessions were recorded, with an intermission break between them. From these two sessions, the songs to be included on this album were selected and spliced into the final outcome heard here (staying completely in the DSD domain). As Varga describes, "unlike the usual studio recordings, we did not replay the recorded songs one by one, but we played the whole musical material at the same time, and then we repeated it. In doing so, we let go of the otherwise tiring and emotionally stressful part of the studio recording. We were able to concentrate much better on the joy of the play."
---
A thoroughly engaging set of pure improvisations about which Gabor Varga writes:
"We hadn't written songs for this album. We came to the studio with the intention to make a record, and all six tracks were born there, ideas transformed into sounds…
"No one had been rehearsing for this album, and yet it was recorded on the first try. No one wanted this album, but everybody loved it. This album is intuitive, honest, a reflection of itself. It does not want to come from or belong anywhere, it only wants to be played and listened to. Human is the message it wants to convey, which is also its sole purpose. It does not want to explain anything, and yet everybody will understand it. It is who we are. Thank you."
The other factor which Varga credits in the making of this album is the piano they found in the studio. "The recordings were made with an amazing Bogányi piano designed in Hungary. The capabilities of this instrument go far beyond those of any currently known grand pianos. Upon first try, I was shocked by its dynamic range. The length of notes and the quality of key depression were opening up brand new horizons for me. This piano has a matchless capacity for translating the manual abilities of the pianist into sounds. As if you've changed your common car to a thousand-horsepower superb sports car. Its dynamism and sensitivity are fascinating."
This is a recording of great sensitivity with total empathy among the performers. It is improvisational jazz in the best sense of the genre. Cool and laid back, but filled with lyricism and innovation.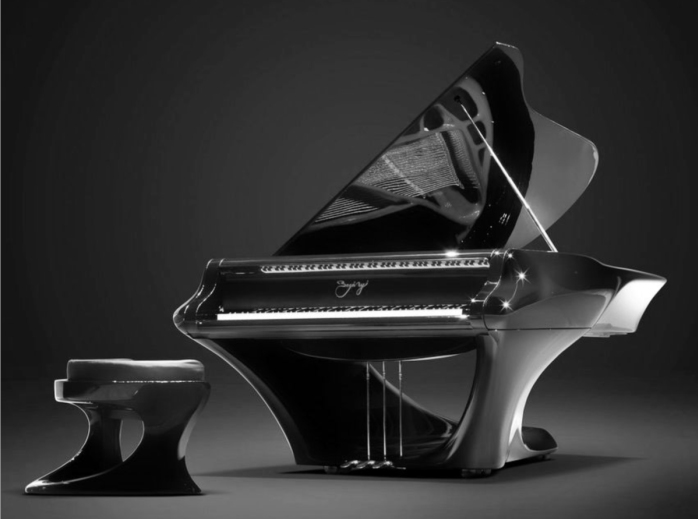 As I continue listening to the recordings of Gabor Varga, whether solo or with various combinations of other musicians, I find myself drawn to listening more and more to his music-making. I've never considered myself as someone who enjoys cool jazz; I'm more drawn to bop and hard bop from a generation ago. But, Varga's musical explorations interest me. I find them engaging and compelling. Of the various jazz musicians recorded by Hunnia Records, it's the recordings from Varga that I find myself most frequently returning to—time and time again. Here are some additional Varga albums I suggest for you (HERE):
---
To my ear, a flute has always been a challenging instrument to capture well in recordings. Yes, there certainly are a lot of flute recordings, but most of them fail to capture the incredible dynamics and purity of timbre that the modern flute presents when heard live. In this Pure DSD256 recording from Hunnia, the flute is fully presented in all of its pure, dynamic glory. There is a quite amazing clarity and transparency to the sound of this recording of some incredibly wonderful compositions by Prokofiev, Kodaly, Lieberman and Kernis. For the sound junkie in me, who happens to also like very much all of the compositions on this album, this release is a pure treat. Heartily recommended!
The multi-movement works included on this album are Lowell Lieberman's Sonata for Flute and Piano, Op.23 and Sergei Prokofiev's Sonata D major for Flute and Piano, Op.94. An American and a Russian émigré to America whose works complement one another delightfully. Both are incredibly challenging, both contain huge contrasts where the volume turns on a dime from extremely loud to very soft and subtle. Both have strong dramatic elements and both are landmark compositions in the flute repertoire.
The two single-movement lyrical compositions, one written at beginning of the twentieth century (Zoltán Kodály's Adagio in 1905) and the other very near the end of the twentieth century (Aaron Jay Kernis' Air in 1995) are pearls that enrich the repertoire. Kodály's Adagio was originally written for violin and piano and is a very frequently played piece in that combination of instruments. The arrangement here is by Mark Sparks, and it does not alter a note but simply transcribes from the original. Somewhat in parallel, Kernis' work was originally written for violin and orchestra, followed somewhat later by a flute adaptation heard here.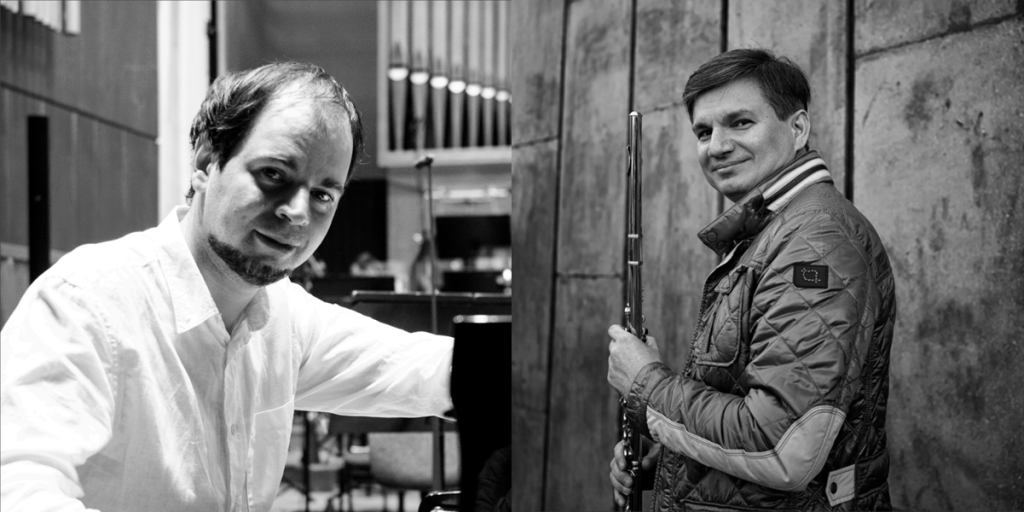 László Borbély has been a very regular contributor to the recordings released by Hunnia. His performance of Olivier Messiaen's Catalogue d'oiseaux (Catalog of Birds), thirteen pieces for for piano solo was one of the early recordings Hunnia released (on three volumes) and one of the first to capture my attention. His recording of the Bartok Piano Concerto is very fine. His current releases on Hunnia, in addition to the Flute & Piano recording above, include these below. For a complete current listing, see HERE.
---
This is the third Pure DSD album for Hunnia Records from singer Agnes Lakatos, a jazz musician, composer and teacher well known in Hungary over the past 30 years. She usually performs with her husband and bass player Tibor Csuhaj-Barna as a double bass/vocal duo. This time she is partnering with pianist Kalman Olah as they take an improvisational tour through some modern jazz standards from Sting, Abbey Lincoln, Herbie Hancock, Freddie Hubbard, Thelonious Monk, Keith Jarrett, Kenny Kirkland, Chick Corea, Herb Ellis, Johnny Frigo, and Jon Hendricks.
Kalman Olah is a very proficient jazz pianist with innovative flair. Lakatos has a distinctively rich and varied vocal style, constantly surprising and engaging me as the listener. And if you enjoy scat singing, here's your singer. She loves to scat and will drop a few lines in a heartbeat and then move right back into lyrics.
Lakatos' prior two albums, Black Crow (HERE) and I'm Just Singing A Song (HERE), each have a different combination of accompanists. I recommend all of them for those who enjoy jazz standards nicely performed in exceptional studio sonics. You might make a choice on what to sample simply based on the mix of performers/instruments. Lakatos is the delightful constant. As are the very clean, transparent, and detailed sonics of Hunnia's Pure DSD256 recordings.
---
Ann would call this a collection of war horses. I'd say its a wonderful way to hear classics of the repertoire in some of the best sonics you've ever experienced. The pieces Bogányi and Boros have chosen include excerpts from: Debussy's Clare de Lune, Beethoven's Für Elise and Moonlight Sonata, Liszt's Liebesträume, Chopin's Raindrop Prelude and more. All pieces that many would consider among the most entrancingly beautiful works in the piano literature. This is not a coherent program. It is a smorgasbord romantic indulgence. Yet, it is decidedly beautiful to hear all together.
And the set certainly prompts some consideration of the questions posed by Misi Boros in his introduction: "What does it mean to reflect? What is beauty? What does it mean to reflect on beauty in art? And in music especially?" Although I would argue that an opportunity for true contemplation was lost by keeping solely within the mainstream of the romantic tradition.
Hungarian pianist Gergely Bogányi (b.1974) has been recognized for his brilliant technique, coupled with a deeply expressed, artistic interpretation. He began playing the piano at the age of four and continued his studies at the Liszt Academy in Budapest with Laszlo Baranyay. He also studied at the Sibelius Academy in Helsinki with Matti Raekallio, and at the university of Indiana in Bloomington with György Sebök. He has won first place at the Chopin Piano Competition of the Ferenc Liszt Academy of Music in Budapest, the Mozart Piano Competition in Hungary and the International Piano Competition in Indianapolis, USA. He was also awarded first prize at the International Liszt Competition in Budapest in the fall of 1996. Today he is a well respected international concert artist performing all over the world.
Misi Boros (b.2003) was awarded first place in eleven age-group piano competitions in his native Hungary, and he has also won competitions in Rome, Milan, and Paris. Between 2013 and 2022, he gave 300 public concerts in cities beyond historic Hungary, including New York, Milan, Zurich, Tokyo, Osaka, Beijing, Shanghai, Shenzhen, Brussels, Stockholm, Gothenburg, Munich, Zagreb, Paris, Aix-en-Provence, London, Islamabad, Lahore, Karachi, Sao Paulo, and other cities. He has performed with twenty-two conductors and nineteen orchestras. He is currently a student at the Hochschule für Musik und Theater in Munich and is a Junior Prima Prize winner.
And Misi Boros' performance on this album is a delightful listening pleasure.
As to another, unstated, goal of the recording, the unique characteristics of the new Bogányi Piano, here the Model B-292 Grand Piano (see photo earlier in this article), are well demonstrated in this recording. The sound is eminently clear and tonally pure, and the reverberation time is exceptional. Whether you truly like this recording will be, in some measure, determined by your reaction to the rather unique sound of this instrument. There is much here to be admired, in my opinion. But, it also requires a bit of recalibration of one's ears.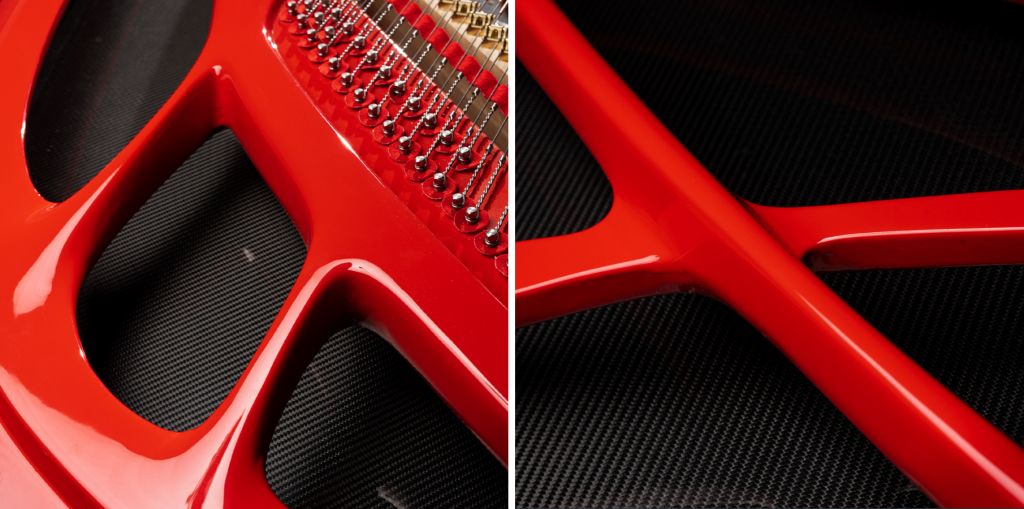 ---
Little G Weevil is a highly esteemed member of the worldwide blues community. He is the solo winner of the Blues Foundation's International Blues Challenge in 2013, and has been nominated for USA Blues Music Award, Blues Blast Music Award and USA Independent Blues Award. He has released seven internationally acclaimed albums and toured across the globe.
And, to my surprise, Gee grew up in Budapest, Hungary. He formed his first band there in 1996 and began touring mostly in European countries before moving to the South of the United States in 2004. He spent time in Birmingham, AL and Memphis, TN as he tried to establish himself on the local scene. Finally he got his break with a steady gig on Beale Street in Memphis and his reputation started to grow. In December 2018 Little G Weevil returned to Budapest, Hungary where he is currently based.
Entirely acoustic guitar and voice, this is pure traditional blues. The songs are a mix of originals written by Gee, a song each from John Lee Hooker and R. L. Burnside, plus some traditional songs. Good stuff here for blues fans.
Recorded Live to DSD256 in Hunnia's SuperSize Recording Studio, Hungary.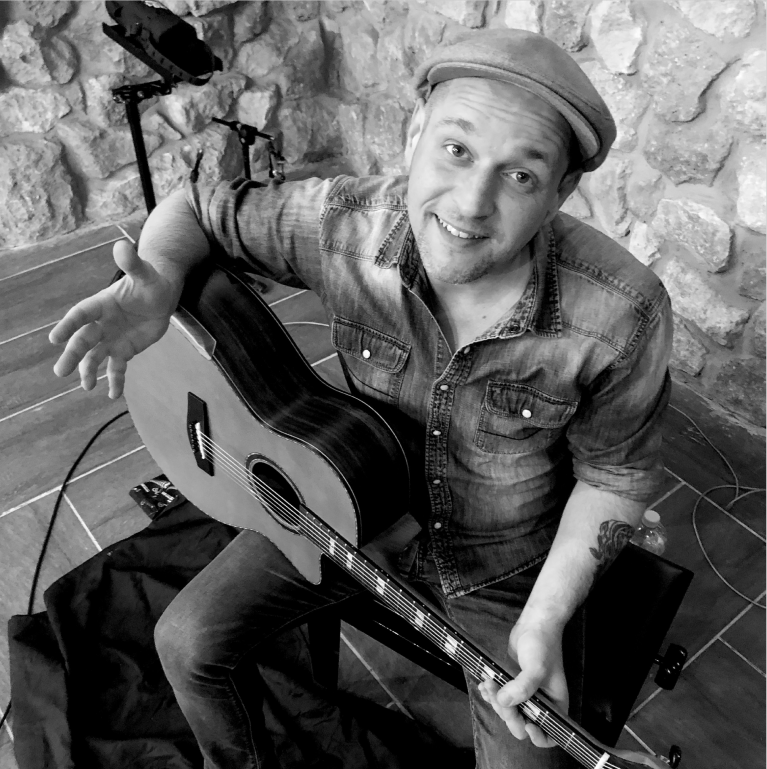 ---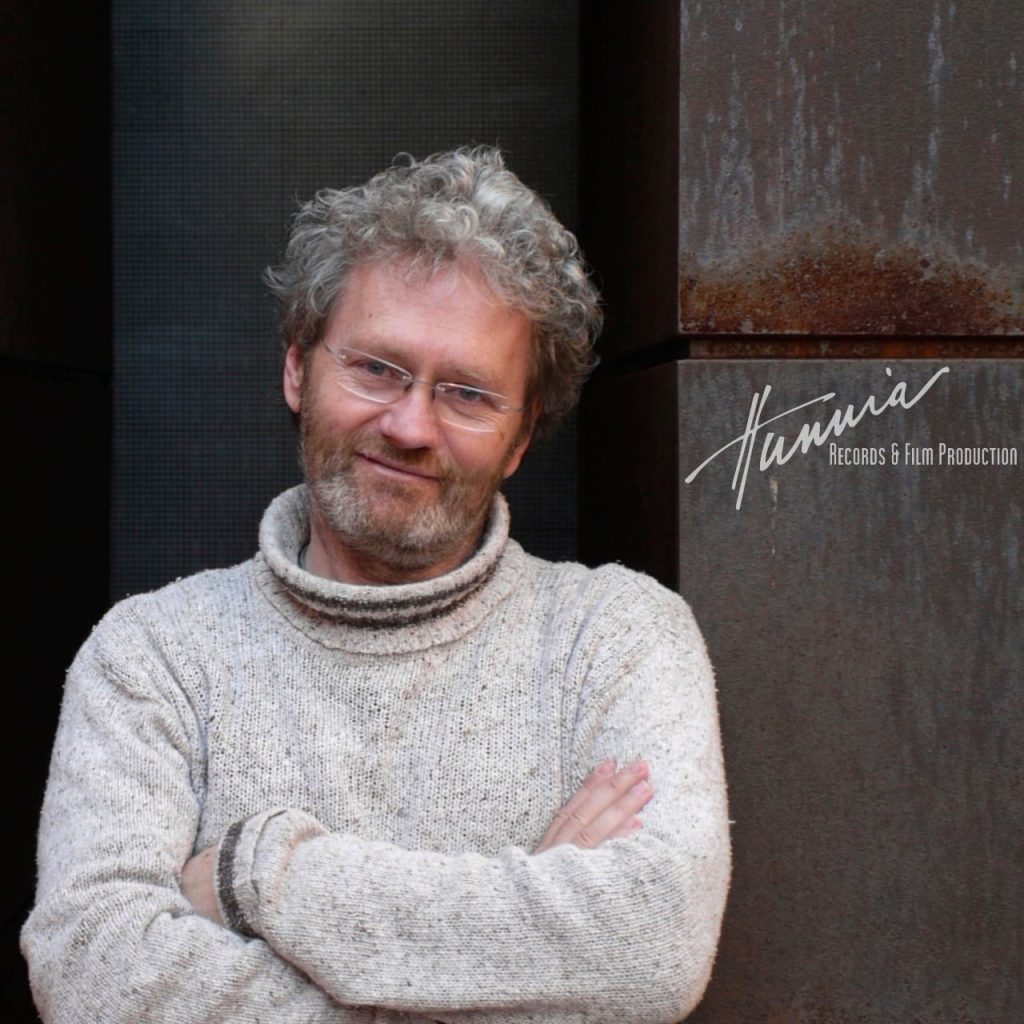 All photos courtesy of Hunnia Records.
Written by Rushton Paul
Original Source: Positive Feedback